Posted: 1 Mar
Why Fall Protection Courses are Standard in Many Industries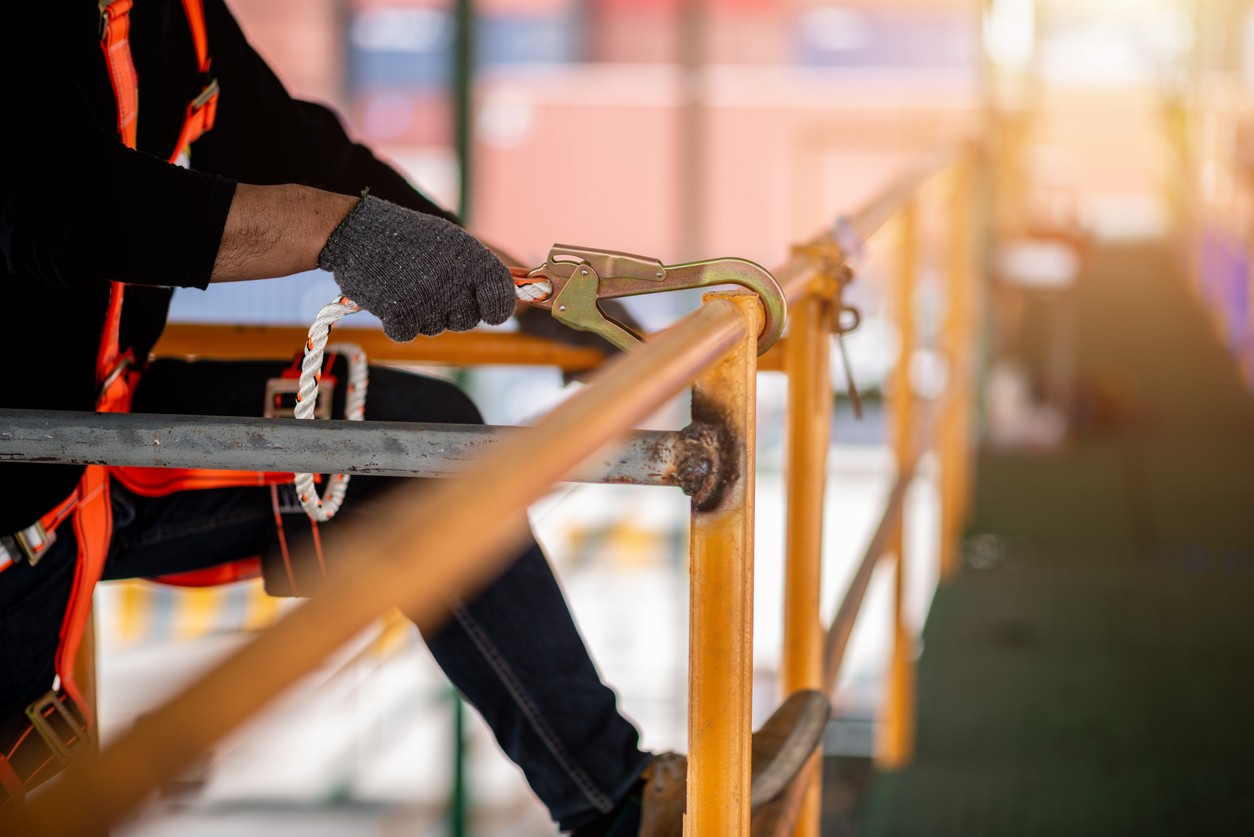 OSHA requires organizations to provide regular training to employees. Nonetheless, more than 200,000 workers suffer injuries related to fall accidents get reported every year. It begs the question, are organizations providing fall protection training to their employees? If so, are the employees undergoing the appropriate training?
Generally, employers must provide fall protection courses to those who work on a walking-working level with unprotected sides/edges. The standard elevated height level for the general industry is four feet below or above the work surface. Employers must provide fall protection courses if there's a fall risk or a history of fall injuries. Call us today to learn more.
Why Your Employees Should Undergo a Fall Protection Course
Regardless of your industry, you're legally mandated to ensure your employees practice safe working procedures while working at heights. It all starts with ensuring that employees who work from elevated surfaces take a fall protection course. The course is now standard in most industries for various reasons.
Helps Employees to Understand Fall Hazards
The obvious benefit of offering a fall protection course is that it helps to prevent fall accidents and injuries, even when working at heights. Employees will learn to identify potential fall hazards and understand the procedures you've implemented to protect them from harm. Fall protection courses instill the confidence, knowledge, and peace of mind employees need to perform their jobs safely.
Through fall protection training, your employees will know how to handle different at-risk procedures besides working at heights. For instance, they'll become more aware of safety challenges and how to make their worksites safer and free from fall hazards.
Rescue Planning
Another reason why fall protection courses are standard in many industries is its focus on rescue planning. The potential for falls is high, thus the need to plan their aftermath. Employers are encouraged to offer fall protection courses to employees so that they learn to implement rescue plans when the unfortunate occurs.
In this case, they can learn how to assess the worksite for the dangers caused by the fall and how to prevent those dangers from causing further damage. They also learn how to plan and execute rescue operations should the need arise.
Compliance With Relevant Regulations
OSHA outlines fall protection training requirements and the standards for fall protection. These regulatory requirements are meant to help your organization recognize potential fall hazards and implement control and prevention measures.
As an employer whose workplace has fall hazards, you must maintain a written record of your employees' fall training certifications. Moreover, it's best to make your workplace safe by installing fall protection equipment such as barriers, guardrails, anchorages, and fall arrest systems to ensure OSHA compliance.
Depending on the nature of your workplace, OSHA mandates you to offer fall protection courses before you allow employees to work in potentially dangerous areas. Provide regular refresher courses to ensure compliance with OSHA requirements. Non-compliance attracts hefty fines and penalties, so it's no surprise that organizations across all industries now offer fall protection courses to employees.
Be Proactive with Fall Protection Training
Fall accidents are the leading cause of downtime, injuries, fatalities, and workplace injury lawsuits. Training your employees on fall hazards and the safe working procedures they should observe when working at heights can go a long way in minimizing incidents.
The blended and classroom training courses emphasize the significance of safety training and provide your team with the resources and tools for enhancing workplace safety. We understand the benefits of company-wide fall protection training, which is why we allow group bookings. Contact us to learn more about our fall protection courses.
REQUEST INFO ON OUR COURSES