Posted: 29 Jul '15
The Importance of First Aid & CPR Training on the Job Site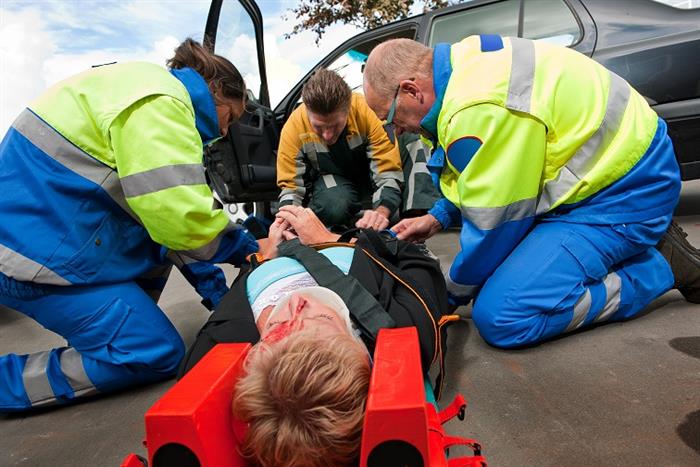 Whether you are at home or at work, accidents are inevitable. If your business is construction, the likelihood of accidents goes up to accidents are more likely due to the dangerous nature of the job and the stress that comes along with it. Employees who have first aid and CPR training can minimize the severity of injuries and even prevent death.
Causes of Job Site Accidents
Alberta Workplaces are prone to injuries and fatalities, which is why it is vital to have employees trained in CPR and first aid. The leading causes of on-the-job injuries and fatalities are:
Being hit by objects, machinery or other materials
Falls
Being caught by objects such as a roller or belt
Transportation incidents
Exposure to harmful substances
For every person on the job site who is trained in CPR and first aid, the odds of someone being severely injured or dying goes down by almost 50%. Additionally, having a defibrillator and people who know how to use it increases survival rates by 75%.
OHS Requirements
OHS guidelines require that a certain amount of workers trained in emergency first aid must be on each shift, (depending on how hazardous the work site is and how many workers there are). It's also necessary to have a fully stocked. A first aid kit is essential in almost any workplace, but it is much more valuable if workers are properly trained on how to use it.
The Benefits of CPR Training
In 2013 there were over 17,000 workplace injuries at Albertan construction sites! Accidents can happen daily on a construction site. An employer must have trained employees who can handle and care for any injury until a health care professional arrives. This is particularly important in construction as job sites are often not clearly marked, which can increase EMS response times. Providing proper first aid and CPR training for your employees not only saves lives, but can also limit your financial loss.
Injuries are a huge cost to employers: Losing an the employee means training a replacement, repairing any damage, paying fines and medical expenses and dealing with the cost of the loss of production. The minimal investment made to train employees will save you money in the long run.
CPR Training from Experts
With proper training, you and your employees will be able to react immediately when accidents happen. Properly administered first aid is the difference between life and death, rapid vs. prolonged recovery, and temporary vs. permanent disability.
If you or your employees need first aid and CPR training in the Edmonton area, contact MI Safety. Every week we offer classes taught by expert safety instructors. Visit our website for more information on our hands-on approach to training.