Posted: 14 Jun '18
The Importance of Annual Safety Harness Inspections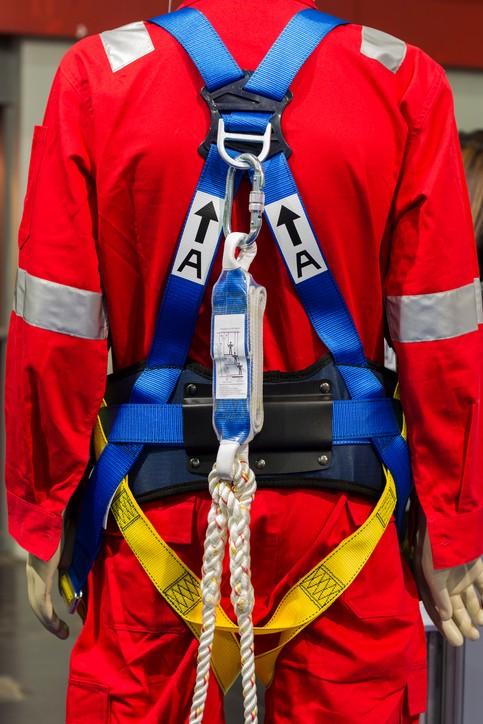 Quite often, workers who wear a safety harness complain about discomfort, with some even reporting that it interferes with the work they are doing. However, the harness, alongside other fall protection equipment, is a must-have when working at great heights.
To minimize discomfort and interference while at the same time ensuring that your harnesses are in perfect working condition, it's a good idea to schedule an annual safety harness inspection for your equipment.
Benefits of Safety Harness Inspection
As with all personal protection equipment (PPE), in addition to pre-use checks, safety harnesses should be thoroughly inspected at least once every 12 months for the following reasons:
To be in compliance with CSA requirements: The Canadian Standards Association (CSA) requires that all fall protection equipment be inspected at least once a year by a qualified inspector. Given that this is a federal regulation, failure to comply can attract penalties and fines.
To comply with the Canada Labor Code: Part II of the Canada Occupational Health and Safety Regulation, Part XII Section 12.3 states that "All protection equipment provided by an employer must be maintained, inspected, and tested by a qualified person."
To increase employee safety and awareness: It goes without saying, but regular safety harness inspections ensures that your harnesses are in top shape and can guarantee that your employees would be safe in the unfortunate event that they fall. Without such inspections, it would be impossible to tell whether a harness is up to the task.
A longer service life of the equipment: A safety harness inspection can help uncover potential issues with the harness, allowing you to take appropriate measures to fix or get rid of the equipment. Improved maintenance, in turn, often leads to longer equipment life and long-term cost savings.
It's good for your overall fall protection program: As an employer, you most likely already have a fall protection program in place that helps you protect your employees from falling while at the same time guarding your company against liability claims. Annual safety harness inspections would only improve the fall protection program.
Among others, elements of the safety harness system that should be checked during the inspection include the indicator warning label, webbing, keepers, buckles, D-Ring, padding, bars and center bars, and all the hardware.
Schedule a Safety Harness Inspection
Harnesses can save lives, but they need to be in the best working condition. Don't let your employees down by not staying up to code. Contact us today to schedule safety harness inspection in Edmonton.
REQUEST INFO ON OUR COURSES