Posted: 14 Jan '18
The Differences Between Horizontal and Vertical Lifeline Harnesses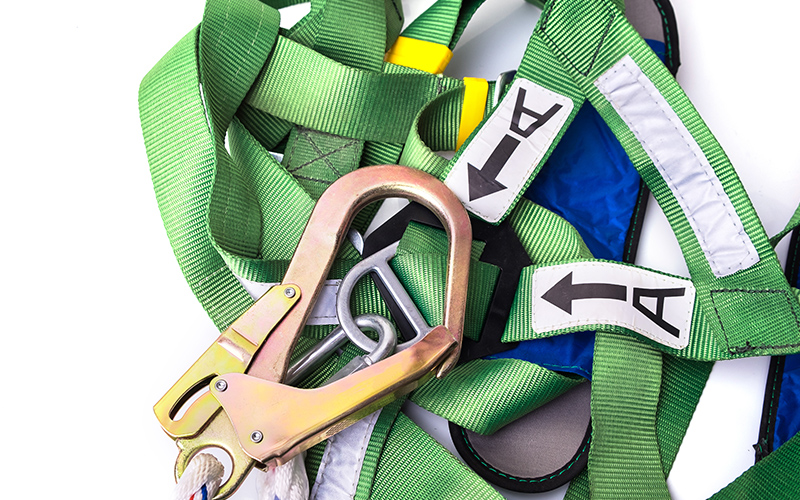 Surprisingly, the difference between horizontal and vertical lifeline harnesses has little to do with how they're fastened to the individual; rather, the designation refers to which types of falls the safety apparatus is designed to protect from. At MI Safety, we offer numerous fall rescue courses, such as our Enform Rig Work Fall Rescue and Enform Rig Fall Protection course. Both feature a classroom component and hands-on practical exercises carried out on our training towers that simulate any working environment. Fall protection from MI Safety ensures that your employees stay safe and understand the difference between horizontal and vertical lifeline harnesses.
What's the Difference between a Horizontal Fall and a Vertical Fall?
Although, it may seem obvious, it's important to understand the difference between horizontal and vertical falls, and how to best protect against them. Horizontal falls typically occur where individuals trip while working, standing, or moving on a single level. In contrast, vertical falls typically occur when an individual falls from one level to another, such as from a telecommunications tower to the ground.
Protecting Against a Horizontal Fall
Protecting against a horizontal fall often includes a horizontal lifeline harness and a horizontal lifeline subsystem. The lifeline is comprised of a flexible line that is suspended and connected/secured horizontally to anchorages. A horizontal lifeline subsystem features an energy-absorbing component, and a lifeline tension. This protection system is attached to anchorages at the same elevation.
Horizontal work typically uses three attachments including two anchorages on the structure – at the same elevation – and one attached to the worker.
Protecting Against a Vertical Fall
Similar to horizontal fall protection, a vertical lifeline harness features a component of a lifeline subsystem connected via a vertically suspended flexible line. Vertical fall systems also feature a fall arrester. Vertical jobs often require only two attachments: one attached to the structure being climbed, and one to the person. While vertical fall systems save the lives of many workers, it's important to train your staff on the importance of vertical fall rescue, as there is often a small window of time before a suspended worker faces severe injury or death due to suspension trauma if not rescued quickly.
Learn More Information on Horizontal and Vertical Lifeline Harnesses, and Hands-on Training
While there are numerous methods for employers to provide fall protection to their employees, such as rigid and cable systems, MI Safety is equipped to simulate any working environment. This means we offer classroom-based and hands-on safety training to employers and employees to educate them on the importance of horizontal and vertical fall protection equipment and training. For more information on horizontal/vertical lifeline harnesses, contact MI Safety today!
REQUEST INFO ON OUR COURSES