Posted: 1 Feb
The Biggest Reasons to Implement Onsite Safety Training Courses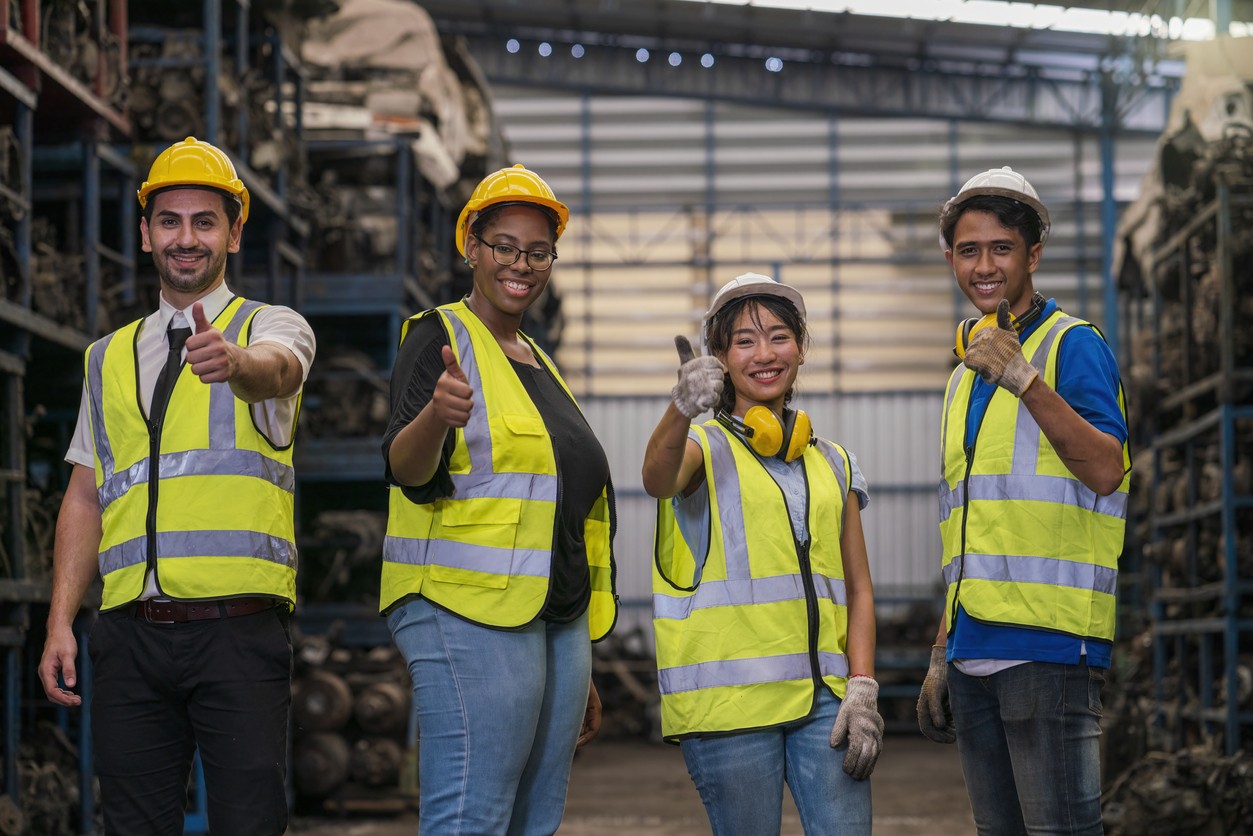 Let's face it, no site manager or project owner likes to deal with workplace accidents. There's no better way to prioritize safety than by providing your team with an onsite safety training course.
Your workforce is your organization's biggest asset, so you should do everything possible to prevent accidents that lead to costly injuries, lower morale, and a high turnover. That said, here's why you should allow your team to undertake onsite safety training courses. Call us today about group bookings!
Increases Safety Awareness
Workplace hazards are present across all industries. Whether you run a construction company or a car assembly plant, onsite safety training courses can make your employees aware of workplace risks and how to manage them. Topics covered during the training course include workplace risks, identifying and handling the risks, and preventing accidents involving specific hazards. Therefore, onsite safety training courses can help nurture a safety-first culture at your workplace.
Prevents Accidents
It's easier for a well-trained team to avoid accidents because it will be fully aware of the hazards within the workplace. The hands-on nature of onsite training enables your employees to familiarize themselves with the proper use of tools and equipment. That's particularly true for workforces that use heavy and oft-dangerous machines. By learning about the hazards of working with different tools and machinery, your employees will be better placed to avoid accidents.
Streamlines Safety Knowledge Within Your Team
Safety training isn't a one-off undertaking but an ongoing commitment. Moreover, everyone needs to take the course, and you may want to make it part of your staff onboarding. While at it, don't forget about the older employees because they need to be up to speed with the latest safety procedures and standards. Offering safety training across the board enables everyone in your team to have the same level of safety awareness. It goes a long way in streamlining safety knowledge throughout the team.
Boasts Productivity
The risk of downtimes and workplace accidents will reduce as your team becomes more safety aware. Fewer employees will miss work due to accident-related injuries and sickness. Moreover, the more familiar your employees are with the necessary safety procedures, the easier it will be for them to undertake their roles. It's a no-brainer that productivity levels will improve when employees are constantly second-guessing or unsure of how to behave at the workplace.
Cuts Costs
Onsite safety training is costly, but it bears long-term benefits, with cost-cutting being a notable one. Workplace accidents are bad for business. Beyond downtime, medical expenses, reimbursement costs, and higher insurance premiums, other costs can add up quickly. Implementing onsite safety training courses help to prevent accidents and the consequent costs.
Improves Business Reputation
Clients cannot trust a company with a history of workplace accidents. Having disgruntled employees talking about your poor safety practices or the media reporting on the workplace accidents that bedevil your company will undoubtedly tarnish your reputation. That cannot be said of organizations that have invested in safety training and have few workplace incidents.
Step Up Your Safety Training
The significance of workplace safety training cannot be understated. It involves more than merely asking employees to follow laid-out safety procedures. You need to go further and provide onsite safety training courses to create a safety-first culture at your workplace.
At MI Safety, we work with companies to offer practical safety training courses that meet the Alberta Occupational Health and Safety standards. Our onsite safety training courses in Western Canada teaches your employees to apply the knowledge in real-life situations in their duties. Call to book a group onsite safety training course.
REQUEST INFO ON OUR COURSES