Posted: 7 Oct '15
Safety Training in Alberta: What You Need to Know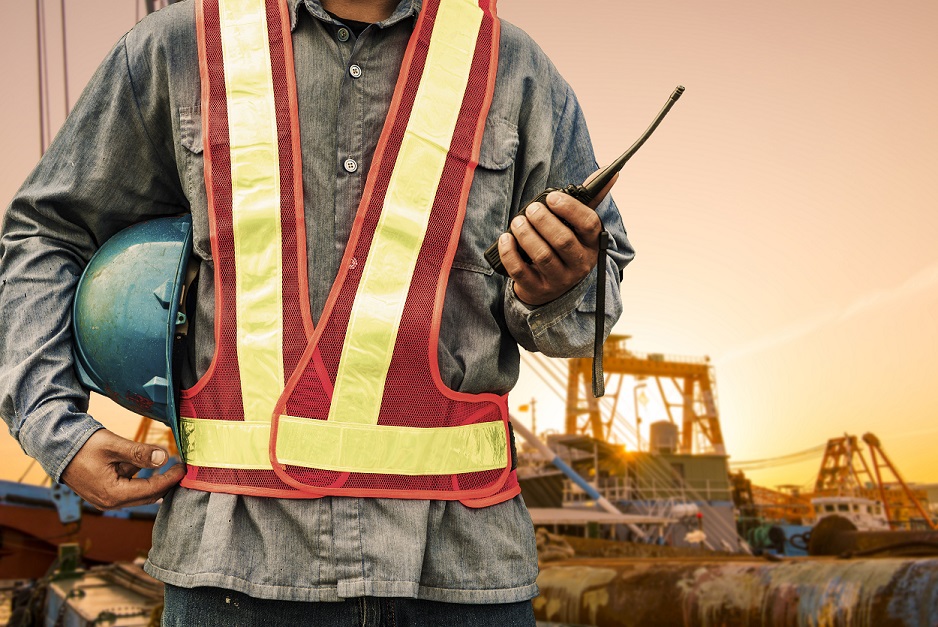 It's devastating to hear about a workplace accident resulting in injury or death. It's not only a tragedy when a worker is seriously hurt or killed, leaving a family to suffer the consequences, but such occurrences are also a challenge for the companies. Workplace stoppages, bad press, and the financial and legal ramifications of workplace accidents can greatly impact a company's reputation and bottom line. That's why safety training is critical for your business and your employees.
There are numerous training courses that are required for various industries, from oil and gas workers to heavy construction. Basic first aid training is required for many businesses, and a sound recommendation for others. But just what are the various certifications, who needs them, and how often should they be renewed? Much depends on industry standards, but everything from first aid, fall protection, and hazardous materials handling (WHMIS) to Enform H2S Alive (hydrogen sulphide handling and exposure) certifications are available.
WHMIS
Workplace Hazardous Materials Information System, or WHMIS training meets national requirements for workers who may be exposed to hazardous materials. Employers are legally required to provide this training if any material displaying the WHMIS symbol is handled on the job. In 2015 WHMIS is getting a major overhaul so that it is known and taught the same way around the world. It's new name is the Globally Harmonized System, or GHS. Our course is designed for employees who will be training others in WHMIS and GHS.
Because the materials handled, and the standards for each province or territory may change, standard certification renewal time tables don't exist. However, it is required that all employers review their situations at least annually and provide WHMIS safety training in Edmonton accordingly.
Should work conditions change, you'll need to determine if your employees are still adequately trained. They should be able to identify where hazard information exists, how those hazardous materials can affect them, how to be protected from those hazards, and what to do in an emergency. If they no longer know this information, then retraining may be required. Look here for more info on employer responsibilities.
First Aid
Our first aid training course encompasses CPR, wound care, handling head and spine injuries, breathing and circulation emergencies, and poison response. Most standard first aid and CPR certifications need to be renewed every 2 - 3 years. According to the Canadian Red Cross, workplaces should enroll eligible employees in these courses in order to comply with federal and provincial health and safety legislation.
Enform H2S Alive
Oil and gas workers need to complete the Enform H2S Alive training. The risk of exposure to hydrogen sulphide in this industry necessitates training in the proper procedures and responses. Hydrogen sulphide is invisible and tasteless and can be fatal to workers at oil and gas sites. Our H2S Alive course covers detection, the use of special equipment and breathing apparatus, initial response strategies, and rescue. Certification for this safety training in Edmonton is valid for 3 years.
OSSA Approved Fall Protection and Confined Space Entry
The Oil Sands Safety Association (OSSA) safety training for confined space entry covers a lot of ground. It includes education on what are considered confined spaces, their hazards, the safety and detection equipment needed to work in such areas, as well as procedures for entering and exiting confined spaces. The monitoring of confined spaces is also an element of the training, as is testing of atmosphere, documentation, and rescue procedures. The OSSA approved course certifications for confined space entry are valid for three years. Click here to read more about OSSA.
Fall protection certification lasts for three years and we offer the OSSA approved safety training courses in Edmonton and Devon. Course focus is on fall prevention and protection equipment, hazard avoidance in platform or lift areas, and proper maintenance of equipment. Workers will also be educated in planning and rescue procedures.
Protecting Workers
It's wise for employers to maintain a safe environment for workers and it's mandatory that certain safety training be provided. Workplace accidents can have a substantial impact on employees and their families. The companies could feel the impact of such disasters for a long time. Make certain your workplace is safe, your employees are trained, and that you are aware of all regulations.
Give us a call or send us an inquiry to find out more about the courses we offer to get you or your employees certified!
REQUEST INFO ON OUR COURSES