Posted: 2 Aug '19
Rope Rescue Course Standards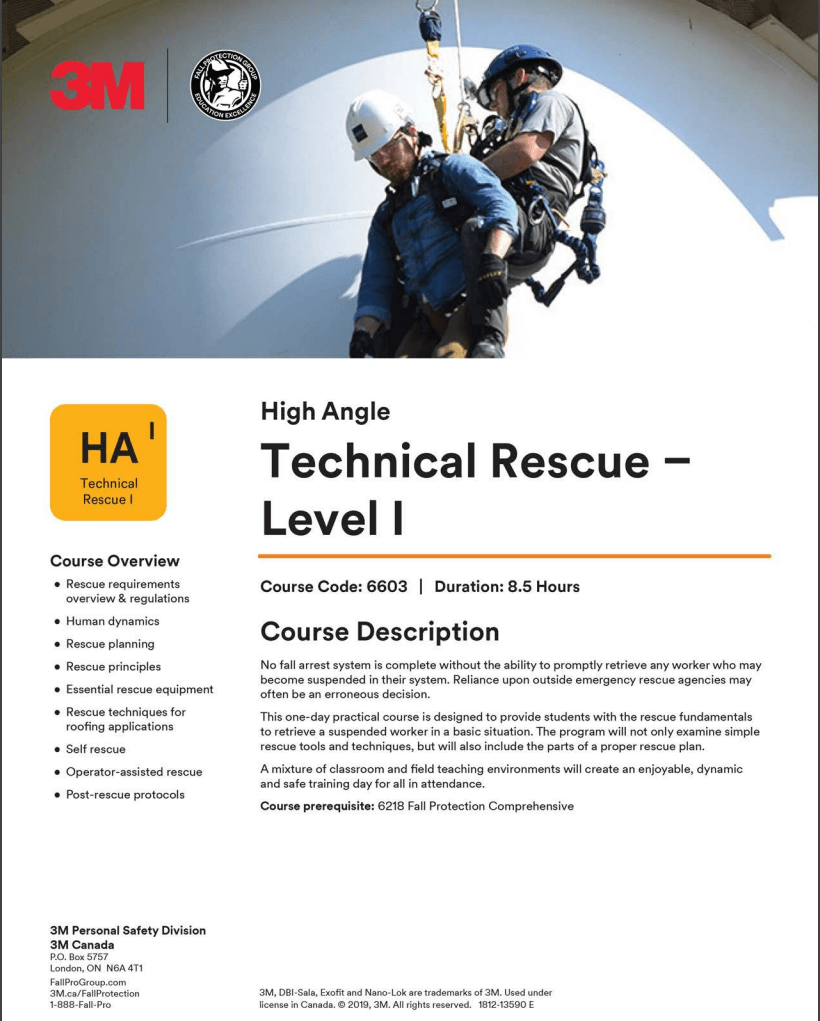 We get a lot of questions about rescue standards and how long a rope rescue or high angle rescue course should be. I will attempt to explain the common practice and due diligence in the following paragraphs. In this blog post, I would just like to clarity some of the confusion around the rope rescue training of onsite workers and tradesmen versus a professional rescue team on site.
Co-Worker Rescue
The first type we will look at is co-worker rescue. This type of training is commonly 8-16 hours in length.
Example 1
Enform (now Energy Safety Canada) has an 8 hour course for Oil Workers to rescue each other. This course is limited to their job scope.
Example 2
The Tower Industry STAC has a level 1 and level 2 rope rescue course. Both of which 8 hours in length (making 16 hours).
Please also see the STAC Guideline. (contact STAC).
Example 3
This is contrasted with the 3 man rescue team style typically hired as contractors, or supplied by some very large sites. That rescue team uses a slightly different set of rescue tools, generally Petzl ID and MPD's. However, they are expected to be able to show up at any site and rescue any trade from any at height situation. That is obviously a heady expectation. The "on call" rescue team typically takes three courses, each 40 hours in length, and they subscribe to the NFPA 1006. Professional 3 Technician Rescue Team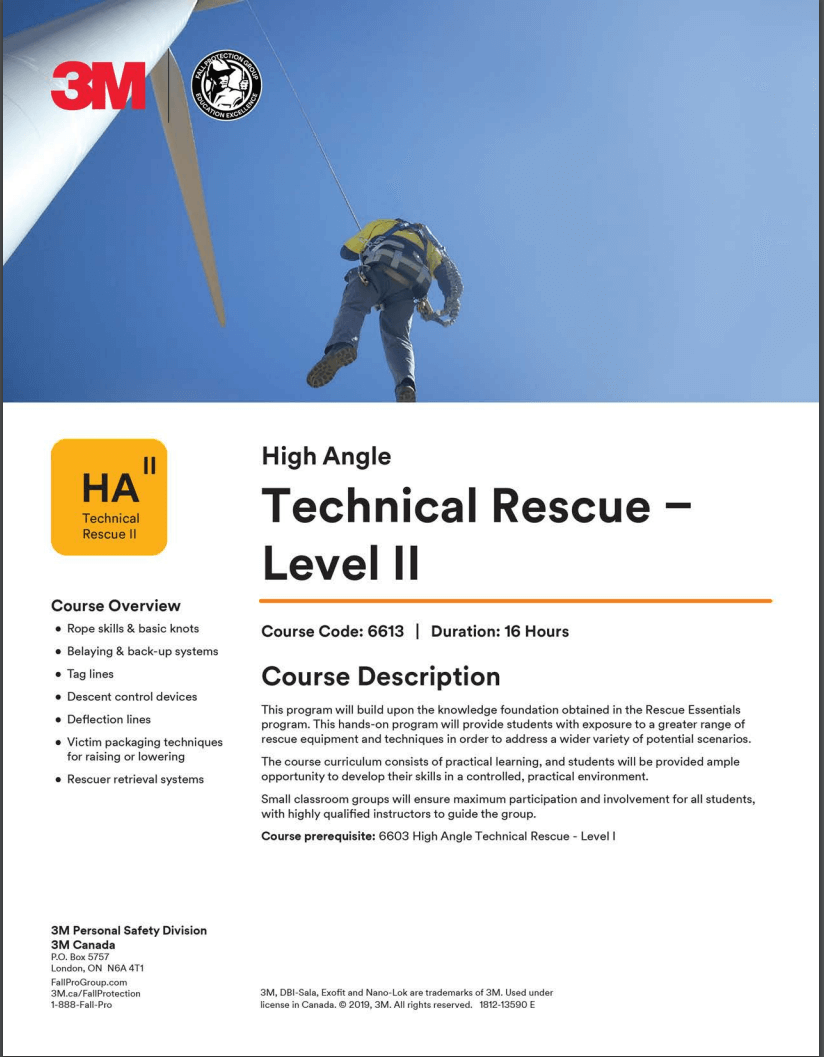 That being said, if you want to "head down a slippery slope" regarding competency and training, just start looking into the NFPA 1006 standard for rope rescue. The only groups that have any hope of meeting the requirements for training, inspection and competency are large city fire departments, such as Edmonton and Calgary.
Contact us regarding any questions about rope rescue training, and to book training or hire an onsite rescue team. REQUEST INFO ON OUR COURSES