Posted: 8 Mar '16
Between a Rock & a Hard Place: Confined Space Training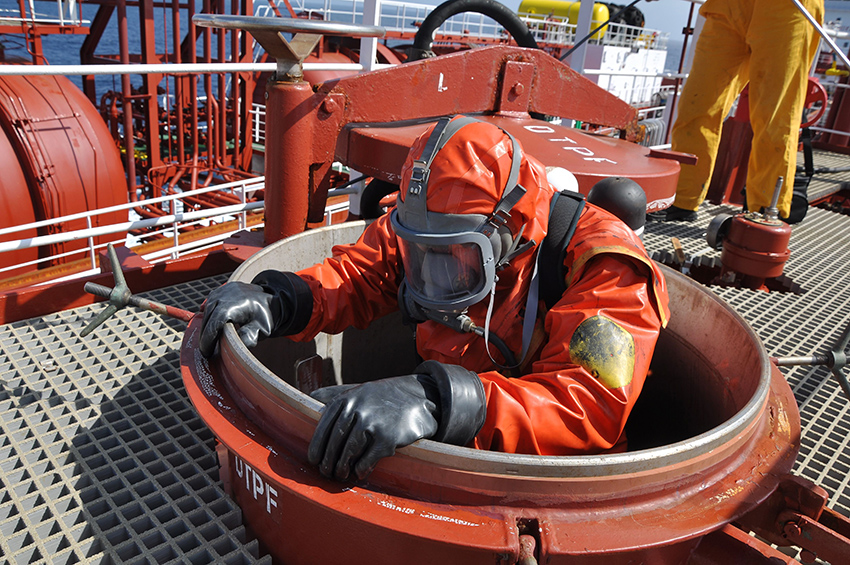 As an employer, it's crucial that you have a confined space training program in place to ensure employees are educated about hazards of working within a confined space, safe entry and exit procedures, and what protective equipment should be used.
Generally, a confined space is large enough for a person to enter, has a limited or restricted exit, and is not designed for ongoing human occupancy. A worker is deemed to have "entered" a confined space when the worker's breathing zone crosses the threshold of the confined space access. According to the New Zealand Department of Labour, working in a confined space is 150 times more dangerous than performing the same job in an open space, and 60% of fatalities are involved in confined space situations are would-be rescuers.
There are many important factors that should be considered while working in a confined space environment.
Use and storage of equipment
Inspect equipment to ensure all items are in proper working order. To ensure your gear remains in good condition, store all confined space equipment in a single location or trailer. When confined space work needs to be performed, workers can hook the trailer up to their truck, tow it to the work site, use the equipment, and then return the trailer to its original location. This way you don't have to worry about equipment getting damaged in the back of the truck.
Emergency response team
Many rescue scenarios could have been prevented if proper safety procedures had been observed beforehand. Don't risk your workers' safety for the sake of getting a job done quickly. Be sure to have an emergency response team on standby. Train all personnel on emergency procedures, your written confined space plan, and any emergency retrieval systems. Employees should be educated on all possible hazards, and should not attempt a rescue without proper training.
Buddy system
To protect the worker inside of the confined space, have a second worker positioned on the outside. OSSA recommends having these two workers maintain constant contact through either visual, audio, or radio means. The employee monitoring the confined space worker can advise the worker to evacuate if necessary, or can contact the emergency response team to assist with a rescue.
Cutting safety corners costs lives. MI Safety can provide your workers the confined space training they need to work as safely as possible in confined spaces. Contact us to schedule a confined space training course for your workers today.
REQUEST INFO ON OUR COURSES