Posted: 15 Sep '17
Oil Sands Safety Association: Fall Protection Training and more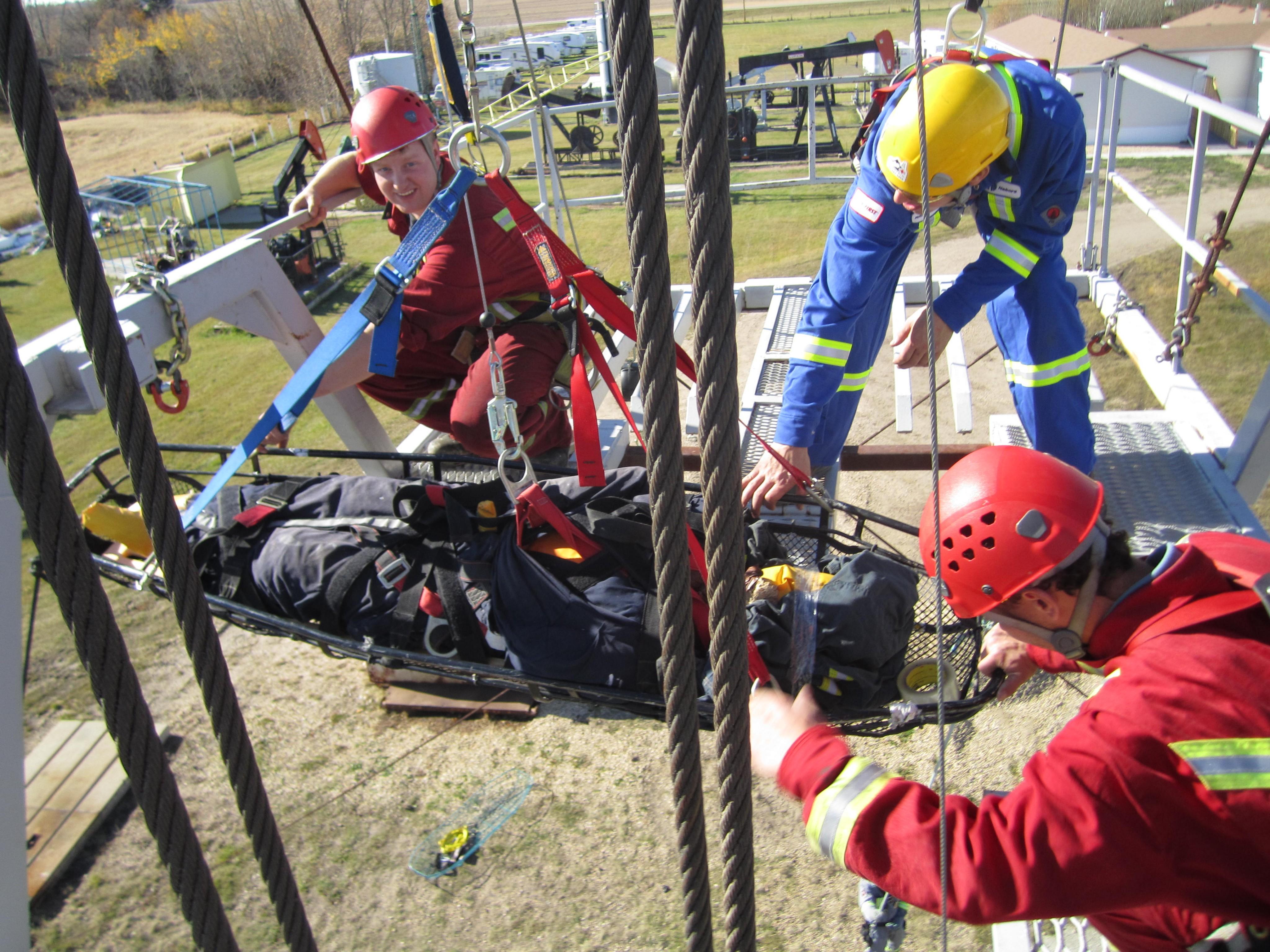 If you have a job that involves working at elevated heights, it is crucial to be aware of the risks involved with such work and the training available to protect yourself. Elevated work platform training and fall protection training will teach you how to stay safe, properly use lifts and fall protection training equipment, and plan a rescue in the event of an accident. MI Safety is proud to offer the Oil Sands Safety Association (OSSA) certified elevated work platform and fall protection training courses to ensure you are getting the best quality, most up-to-date training in the field.
The basics of staying safe
To keep you safe, the Fall Protection Training course includes information on what height hazards are and how to deal with them. You will learn about workplace incidents and the current fall statistics to increase awareness about the severity of these problems. Further, you will learn what your own responsibilities are on the worksite, as well as the responsibilities of your employer to keep you safe.
Use of equipment and beyond
As there is a lot of equipment involved with the fall protection system and elevated work platforms, both training courses involve practical experience with equipment beyond the comprehensive classroom instruction you will receive on the different types of equipment and proper methods of use. We include visual demonstrations and hands-on practice with many types of equipment including the different types of lifts, life lines, anchors, harnesses and safety nets, as well as teach you how to safely inspect and maintain these components of the fall protection system. You will also learn about impact forces and the use of shock or energy absorbers to alleviate the force of falling.
Keeping yourself in check
One key benefit of choosing an OSSA certified training course is the assurance that you are abiding by current legislation and approved standards of training. Experienced professionals from a range of industries will be providing you with the highest quality training available, preparing you to do your job confidently and safely in elevated work areas.
To enroll in an OSSA certified fall protection training or elevated work platform training course through MI Safety, access our user-friendly online enrollment system or call us at 780-987-3465. For your convenience, we offer these courses in Edmonton or Devon and can accommodate large groups.
REQUEST INFO ON OUR COURSES