Posted: 30 Mar '17
Myths About First Aid Courses That You Need to Know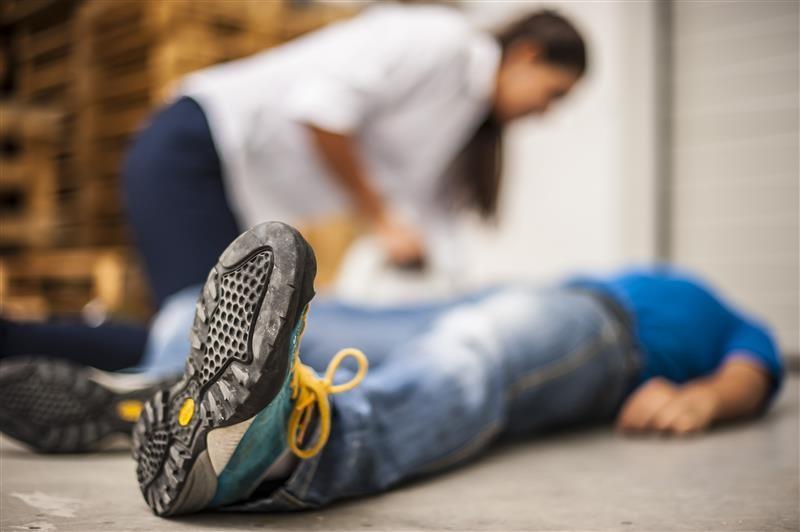 As a business owner or safety manager in Edmonton you are likely bombarded with fliers and emails about first aid courses. Some may look like great deals when in fact, they are anything but. To help ensure you don't face penalties for non-qualified first aid or worse, suffer a fatality because of improper training, it is important to understand a few myths about first aid courses.
Myth #1: The Cheaper the Better!
While it may be tempting to accept the cheapest offer when it comes to Edmonton first aid courses, you really need to consider what it is you are really paying for. Not all first aid courses are created equally and there are many disreputable companies out there that take advantage of budget-conscious businesses. An incompetent program will often sound very inexpensive and will likely promise that your fee is a one-time investment. Proper first aid courses require re-certification after a set period of time so you and your employees have the most current knowledge available.
Myth #2: If They Promise First Aid Certification, They're Genuine!
Unfortunately, this myth is a particularly harmful one that can land your business in hot water and potentially result in a person's death. In order to be recognized first aid courses, the trainers themselves have to certified instructors. Often, inexpensive knockoffs will teach some form of first aid, but their instructors are not qualified and while they may hand out certificates at the end of the course, if they are not proper certifications, you could face penalties from the government. Even worse, if an emergency occurs and something happens because you didn't meet the mandatory first aid requirements, you could face consequences that can harm your business beyond fines or penalties. Make sure the first aid courses you choose for your company are workplace approved.
Myth #3: First Aid Courses Are All the Same
Again, this is a potentially harmful myth. While the principals of first aid should be standard, just as in any education system, some schools take their teaching responsibilities more seriously than others. If the company you hire for your Edmonton first aid courses provided lackluster training and just pushes your employees through to meet the minimum requirements, is that a real benefit for the money you've spent? There are countless benefits to having your employees well trained that will provide you with an excellent ROI. Choosing first aid courses delivered by a reputable company is well worth the time and money.
For more information on ensuring you are getting recognized first aid courses for your employees in Edmonton, contact your safety professionals of MI Safety. Let us put together a plan perfect for your needs.
REQUEST INFO ON OUR COURSES