Posted: 1 Dec '22
Learning the Ropes: Why Might You Take a High Angle Rope Rescue Training Course?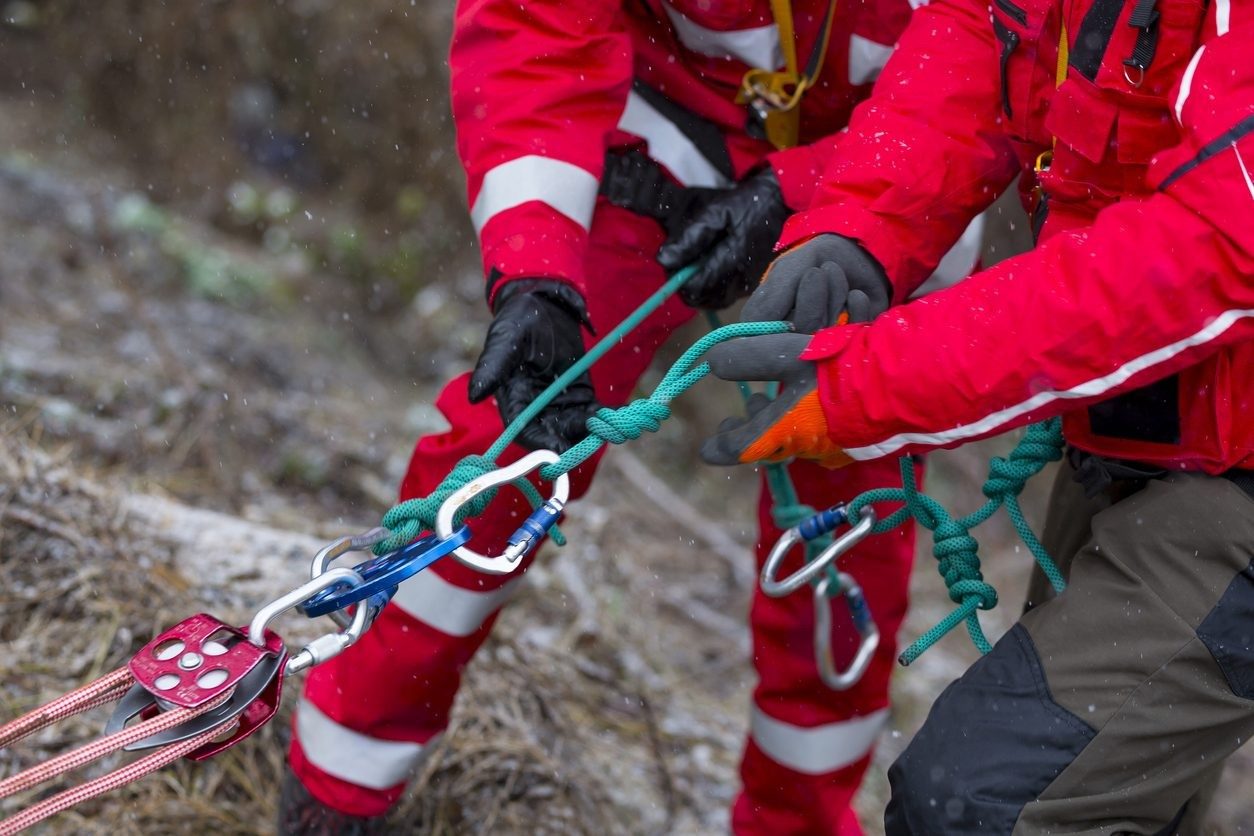 Working in elevated environments can be risky. The high elevations and slopes often make it difficult to rescue and recover victims during an accident. High-angle rope rescue expertise comes in handy during such situations because it allows for the safe, efficient, and immediate transportation of victims to safer ground for medical assistance.
Elevated worksites such as tank farms, silos, vessels, skyscrapers, mills, and elevated platforms should maintain high safety standards. They must also implement measures for overseeing prompt rescue operations if accidents occur. Nonetheless, that can only happen if rescue workers on such sites undergo a high angle rescue training course regularly. Contact us today to ask about group bookings.
Why is High Angle Rope Rescue Training Important?
Those working in elevated environments have a limited time frame in case an accident occurs. They are often left suspended in a rope and should be rescued immediately because suspension trauma can kill within minutes.
Unfortunately, few worksites have well-trained and equipped rescue teams needed to undertake rescue missions successfully. The local fire department may not be of much use, especially if it's poorly equipped. For this reason, those at the worksite must rely on each other when disaster hits.
Every time your employees work at high elevation, it's your legal responsibility to guarantee their safety and provide an effective rescue means. Most employees overlook a high angle rope rescue training course, thinking it's unnecessary and that they can call the fire department during an emergency. One of the most critical safety plans is ensuring your team undergoes a high angle rescue training course regularly.
The rescue training course can help mitigate injuries and injuries and losses after a worksite accident. Depending on your industry, the course can get customized to suit your team's needs and complexity. It is also flexible since you can choose the 24, 16, or 8-hour duration
The rescue training course content also covers the equipment required during rescue missions. Your rescue equipment, including ropes and pulley systems, will get evaluated to determine whether they meet safety regulations.
What To Expect During Training
High angle rope rescue training courses cover different topics designed to make worksite teams more competent with rescue operations. Key topics that your team may encounter include:
Rescue scenarios
Rescuer safety
Casualty lowering
Rescue planning
Rescue theory
Descent control devices
Rescue knots and ropes
During the course, the trainers will recreate multiple rescue scenarios possible on your worksite. In the end, your freshly trained rescue team will sit a final exam before receiving a certificate and a training manual.
Get Your Rescue Training Up to Speed
The last thing you want is to lose your team to job site accidents or risk hefty fines because you don't have a well-trained and equipped high angle rescue training team. So, take a safety-first approach by booking the high angle rope rescue training course today. Call MI Safety today to enquire about group bookings!
REQUEST INFO ON OUR COURSES