Posted: 22 Jul '15
How to Protect Workers from Falls
On a construction site, safety is the main concern: Safety for all workers and supervisors no matter what they are working on. After "being struck by an object," falls are the leading cause of workplace injuries in Alberta. Proper fall protection training can provide a safer work environment.
Why Falls Happen
A fall on a construction site can cause injuries to workers, which results in delays of jobs and out-of-work workers. There are several reasons why falls at jobs happen. Some of these are:
Lack of protective devices such as guardrails
Devices that are not maintained or not correctly installed, or in poor condition
Openings in floors, work areas, walls, and skylights with no signage or covers
Improper use or lack of protection equipment
Poor work practices (due to a lack of training or workers rushing)
Poor working conditions like wet surfaces, poor lighting, or messy workspaces
When appropriate measures are taken before the job starts, these falls can be prevented.
Who Needs Fall Protection Training?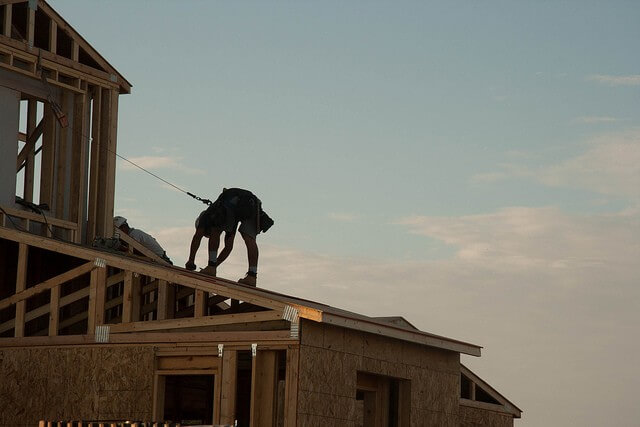 Proper fall protection training involves more than just equipment; it also includes what is done to eliminate fall hazards, prevent falls, and ensure that falls don't result in death. Each person on a construction site, from the worker to the supervisor, needs to be trained in fall safety prevention. A supervisor's job is to identify fall hazards and eliminate them to prevent falls from happening. A worker's job is to be properly trained, use equipment correctly, and always be aware of potential hazards.
The Benefits of Training
With classroom training and instruction, employees can learn proper safety practices and how to use equipment properly. A fall can happen at any time; you lose your grip or balance and before you know it, you're falling. Proper training can prevent falls from happening. The following is what you will learn through fall prevention training:
How to identify and eliminate potential fall hazards
Proper use of prevention equipment such as guard rails and safety nets
Correct use of personal fall equipment such as harnesses, clips, and lanyards
How to maintain equipment to ensure its proper function before and after each use
Ways to properly train workers to recognize fall hazards
Emergency actions if a fall occurs
Learn the Alberta OSSA guidelines for fall prevention
Prevention Training from Experts
With proper training you and your employees will learn what to do before a job starts, during the job, and what to do if an accident were to happen. It is the duty of every construction site to provide training and eliminate fall hazards. It's a good idea to create a safety policy to show a commitment to safety and to also provide a document that summarizes the proper safety procedures. If you or your employees are in need of fall prevention safety in the Edmonton area, contact MI Safety. We specialize in classroom and field safety courses as well as online courses. Visit our website for more information on our hands-on approach to training.
REQUEST INFO ON OUR COURSES