Posted: 1 Jan
How Fall Protection Anchor Inspections Should Be Conducted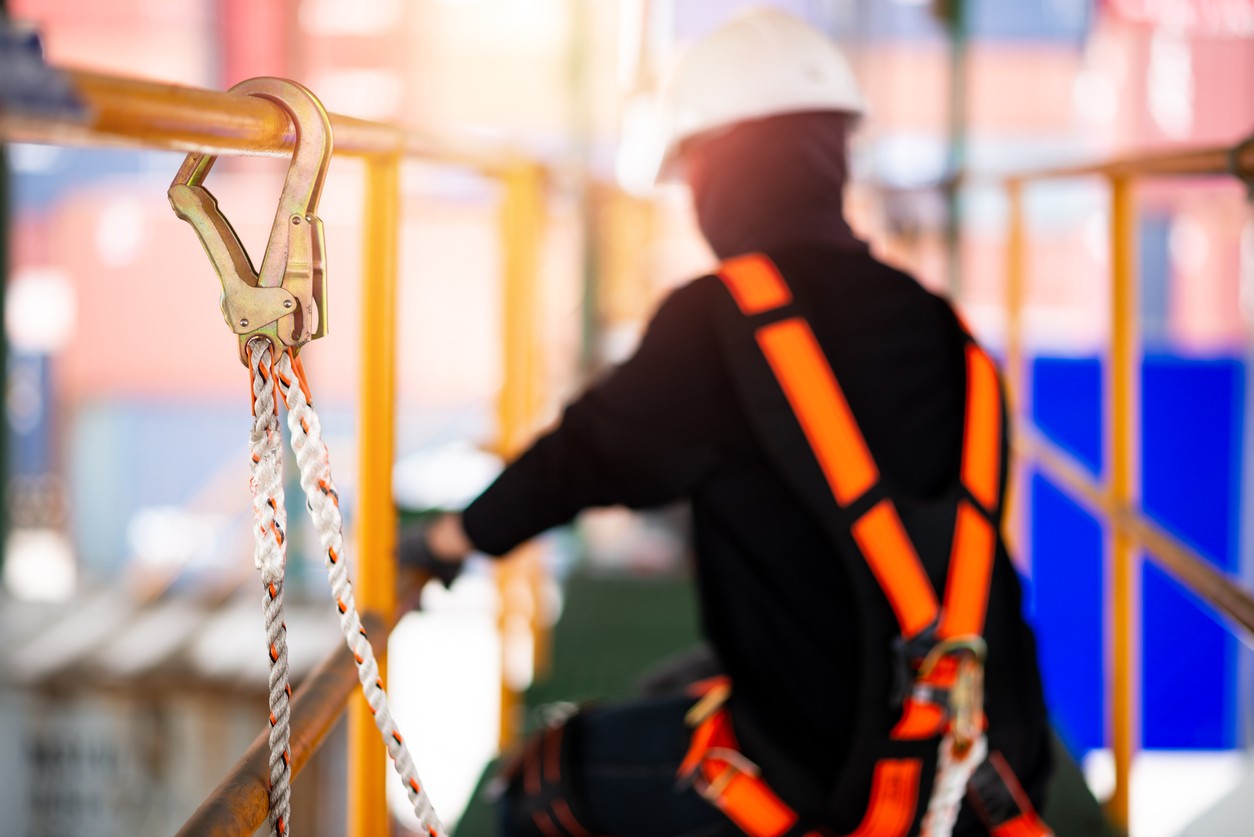 Every piece of equipment has to be inspected, but unfortunately, this is frequently forgotten in haste to get work done. What most people fail to realize is that it's hard to determine the condition of the field equipment if your staff is not adequately educated and supervised. The good news is that you can avoid many accidents involving equipment failure if you take the time to carefully inspect your fall protection system.
Even though fall protection anchor inspections are necessary, many contractors fail to complete them. If adequate measures are not taken to safeguard employees from harm or death, the employer may be held liable for any injuries or death that occur while doing their duties.
In this guide, we will outline how to properly conduct fall protection anchor inspections. Let's take a look. Call us today to book an inspection.
Fall Protection Anchor Inspections
Fall protection anchors need to be regularly inspected and certified. Keep in mind that when employing a fall arrest device, you are counting on it to keep you alive if you fall. Additionally, extreme forces may be applied to a system during a fall.
A thorough examination of the system should involve the following:
Examining all fittings and the cable for any signs of damage.
Ensuring that the shuttle passes without incident through each bracket.
Examining any harnesses and lanyards for indications of deterioration or weakening.
Pulling the cable end terminations to test them.
How to Inspect Fall Protection Anchors
Even though many fall protection anchors are made similarly, it is still crucial to read all of the instructions that come with any piece of safety equipment before using it. Careful equipment checks make all the difference. Since fall protection anchors are made to be used often, it's essential to properly examine them before each usage.
When conducting fall protection anchor inspections, you should check for:
Placement
Because so many regions need to be accessible for construction and maintenance, the position of a fall prevention anchor is crucial. However, you should check the anchor's location to ensure it is positioned correctly before utilizing it. Always place the anchor at least six feet away from the roof's leading edge to avoid exposure to a fall.
Connections
Make sure that your connection subsystem, such as your lanyard, does not reach over the roof peak or over the side of the building. If two distinct sides need to be accessible, you must set at least one fall protection anchor on each side. No one should ever use a lanyard that crosses a roof peak from one mooring to another. Please be aware that the fall protection anchor must be installed such that the applied load runs along the anchor bracket's long axis.
Defects
The equipment should be promptly decommissioned and destroyed if anything during the fall protection anchor inspection appears faulty. Corrosion, chemical degradation, modifications, severe heating, and extreme wear are a few examples of anchoring fault types. The equipment should be taken out of operation and destroyed if any of the labels are not readable or are not securely fastened to it.
Need a Fall Protection Anchor Inspection?
Fall protection anchors are essential pieces of safety gear. When you install a fall prevention system, your obligation to maintain a secure workplace does not cease. You could be held liable if an accident occurs and the system wasn't properly maintained and inspected, especially if it turns out that the system was defective or uncertified.
A yearly fall protection anchor inspection can ensure that your equipment has all the necessary updates. Contact us today to schedule your inspection.
REQUEST INFO ON OUR COURSES