Posted: 14 Apr '18
H2S Alive Training Course: How to Stay Safe While Working Around Hydrogen Sulfide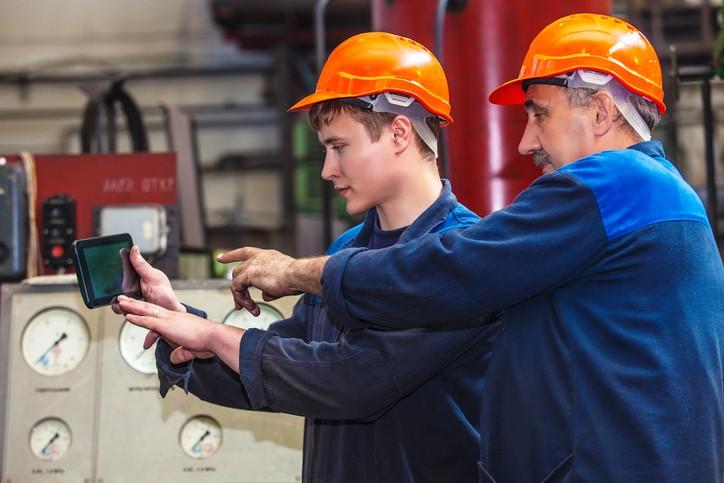 Hydrogen sulfide (H2S) is a naturally occurring gas often found in natural gas reservoirs, crude petroleum, hot springs, and volcanic gases. The colorless gas is corrosive, highly flammable, and explosive. Most importantly, H2S is toxic even at extremely low concentrations and fatal at high concentrations.
In Edmonton and area, workers are mostly exposed to the gas during drilling and production of crude oil, natural gas, and petroleum products. Drillers of wells, miners, and tunnel workers may also be exposed when they come in contact with underground pockets of the gas. Additionally, H2S can accumulate in sewers, sewage treatment plants, and pits in the tanning industry. As such, any person that works in any of these industries is at risk of exposure.
Being that the gas is extremely toxic, protection is mandatory for anyone working in an H2S environment. When inhaled, H2S can cause eye irritation. When it comes in contact with the skin, it can cause a burning sensation, yellowing, blistering, and tissue death. And, when it comes in contact with the eyes, it can cause permanent eye damage or blindness. Long-term, exposed persons may suffer from a reduced ability to think, muscle tremor, memory loss, and respiratory conditions.
The H2S Alive training course in Edmonton or Devon is designed to arm workers with the knowledge and tools necessary to identify and recognize the properties of the gas, protect themselves from its effects, and perform basic rescue techniques. Below is everything you need to know about the course.
What is H2S Alive Training?
The H2S Alive training course is a pre-requisite training provided for anyone working in the petroleum industry. It provides students with the basic skills necessary to follow a response strategy to rescue an H2S casualty.
Course Content
Candidates enrolled in the H2S Alive Training Course will learn the following:
The physical properties of H2S
The health hazards of the gas
Monitoring and detection equipment
Case studies and statistics on hydrogen sulfide
How to stay safe in H2S environments
Basic rescue techniques
Course Duration
The H2S Alive Training Course is a one-day, full-day course often completed within seven to eight hours, with breaks in between for lunch and refreshment. More importantly, 100% attendance is mandatory. You must attend every second of the training to successfully complete the course.
Certification
Upon completion of the H2S Alive Training Course, candidates are issued with a temporary certificate valid for three months and, after that, awarded an Enform Training Service Certificate valid for three years across Canada.
Enroll for the H2S Alive Training Course Edmonton
Take steps to protect yourself or your workers from H2S. Contact us today to enroll in a H2S Alive Training Course in Edmonton or Devon.
REQUEST INFO ON OUR COURSES