Posted: 12 Apr '16
First Aid Training: Never Say Never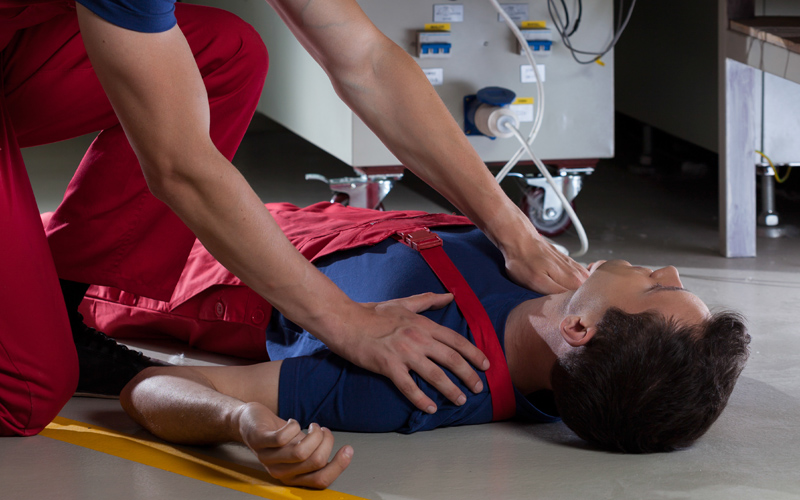 Between accidents, serious injuries and medical emergencies, the odds are definitely in favour of you having to administer first aid at some point in your life. The trouble is that people often overlook the value of being qualified to administer first aid and in some cases, it can make the difference between life or death. At MI Safety, we offer comprehensive first aid training in Edmonton that will give you the confidence and skills you need when a crisis occurs.
You Don't Need It Until You Do
It's easy to think that you live close to emergency services or that the chances of an emergency happening that would require you to act are minimal and so first aid training would be a waste of time and money. What you may not realize is that if a person is not breathing, permanent brain damage can occur in only four minutes and death may occur as soon as six minutes. Regardless of how close you are to emergency services, it is highly unlikely help can arrive within four minutes. At this point, you are that person's best chance of survival.
Man Performs CPR only 30 Minutes after Becoming Certified
A man in Ottawa finished his first aid training and headed home in a record-breaking snow storm that swept across Ottawa. Just 30 minutes after completing his first aid training, the man came across a car that hit the ditch, with an unconscious elderly gentleman at the wheel. After a quick assessment to ensure there were no neck or spinal injuries, the unconscious gentleman was laid on the ground CPR was started right away. When the emergency team arrived on the scene, it was determined the gentleman had suffered a cardiac arrest and the quick administration of proper CPR was critical. It's not likely the man who took the first aid course expected to save a life on his way home, but his training prepared him to do just that.
First Aid at Work
There are numerous workplaces in Edmonton that might require you to take first aid training and MI Safety is your solution. The Standard First Aid and CPR Classroom Training course takes up only two days of your time and qualifies you for three years. The knowledge, confidence and skill you gain just might save a life. Contact us to book your first aid training in Edmonton today because courses are held weekly. Remember, don't just brush off your first aid knowledge because it can save someone's life when you least expect it.
REQUEST INFO ON OUR COURSES