Posted: 16 Sep '19
Fall Protection Equipment Inspections Ensure Everyone's Safety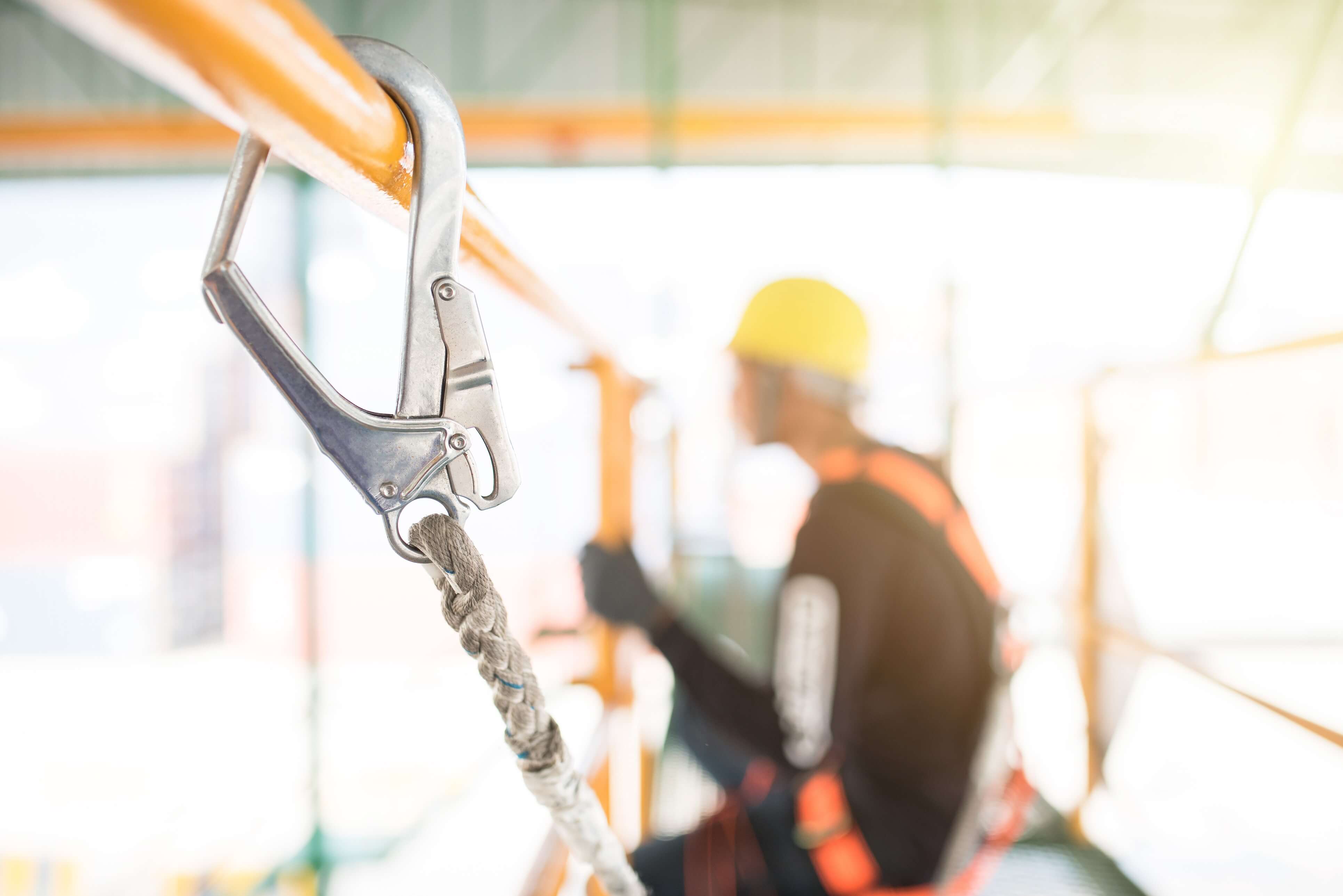 According to ISHN, 15% of deaths and injuries yearly are caused by falls. The fall statistics are rising due to poor or lack of fall protection training. The second reason is the wrong choice and use of equipment for specific tasks, and lastly, failure to properly inspect the fall protection equipment.
Continued use of the equipment exposes them to wear and tear hence the deterioration and damage. Nevertheless, a fall protection equipment inspection ensures everyone's safety.
How to Perform Fall Protection Equipment Inspection
The fall protection equipment inspection focuses on the anchorage, the lanyard, and self-retracting lifeline.
Harness inspection
Check your body belt as follows:
Webbing: stretch and bend the webbing for quick detection of broken fibers, chemical damage, frayed edges, pulled stitches, cuts, etc. Inspect all the straps.
Identify any damage, breaks or cracks on the Back pads or the D-ring.
Are the buckle attachments intact?
Tongue or Grommets: check to see if they are loose, broken or distorted
Tongue Buckles: identify if they overlap the buckle frame and how smooth they move to their sockets.
Mating and Friction Buckles: Are they distorted? Both the center and the outer bars should be straight.
Quick-Connect Buckles: check the buckle for damage. Apart from the bars being straight, ensure the dual-tab release mechanism engages appropriately.
Lanyard inspection
When performing fall protection equipment inspection, examine the entire circumference of the lanyard.
Snaps: Are the hook and the eye intact? Also, Inspect whether the latch and the nose bind correctly.
Thimbles: Ensure the thimble is intact and resting on the splice's eye. The splice should be free of loose strands.
Rotate the Wire Rope Lanyard while inspecting for frays, cuts or abnormalities. Broken strands are recognizable since they detach from the lanyard's body.
Web Lanyard: Bend the webbing over and inspect all sides for cracks, discoloration, stains, heat or chemical damage or broken stitches.
Rotate the Rope Lanyard as you identify areas whose original diameter is changing.
Shock Absorber Pack: Inspect the outer parts for tears, burn holes, and rips at the point of attachment to the D-rings.
Examine the Shock-Absorbing Lanyard like the webbed lanyard and immediately remove the Shock-Absorbing Lanyard from service if deployment
.
Self-Retracting Lifeline Inspection
Housing: Inspect if the housing fasteners are loose, cracked, bent, malfunctioning, etc
Lifeline: Pull the lifeline and let it retract back into the unit. Likewise, identify signs of distortion. Discontinue use of the lifeline if it doesn't retract.
Braking Mechanism: the brakes should engage frequently.
Stay Safe!
Contact us today to schedule your annual professional fall protection equipment inspection.
REQUEST INFO ON OUR COURSES