Posted: 3 Sep '15
Elevated Work Platform Safety Training Could Save Your (or your employees') Life!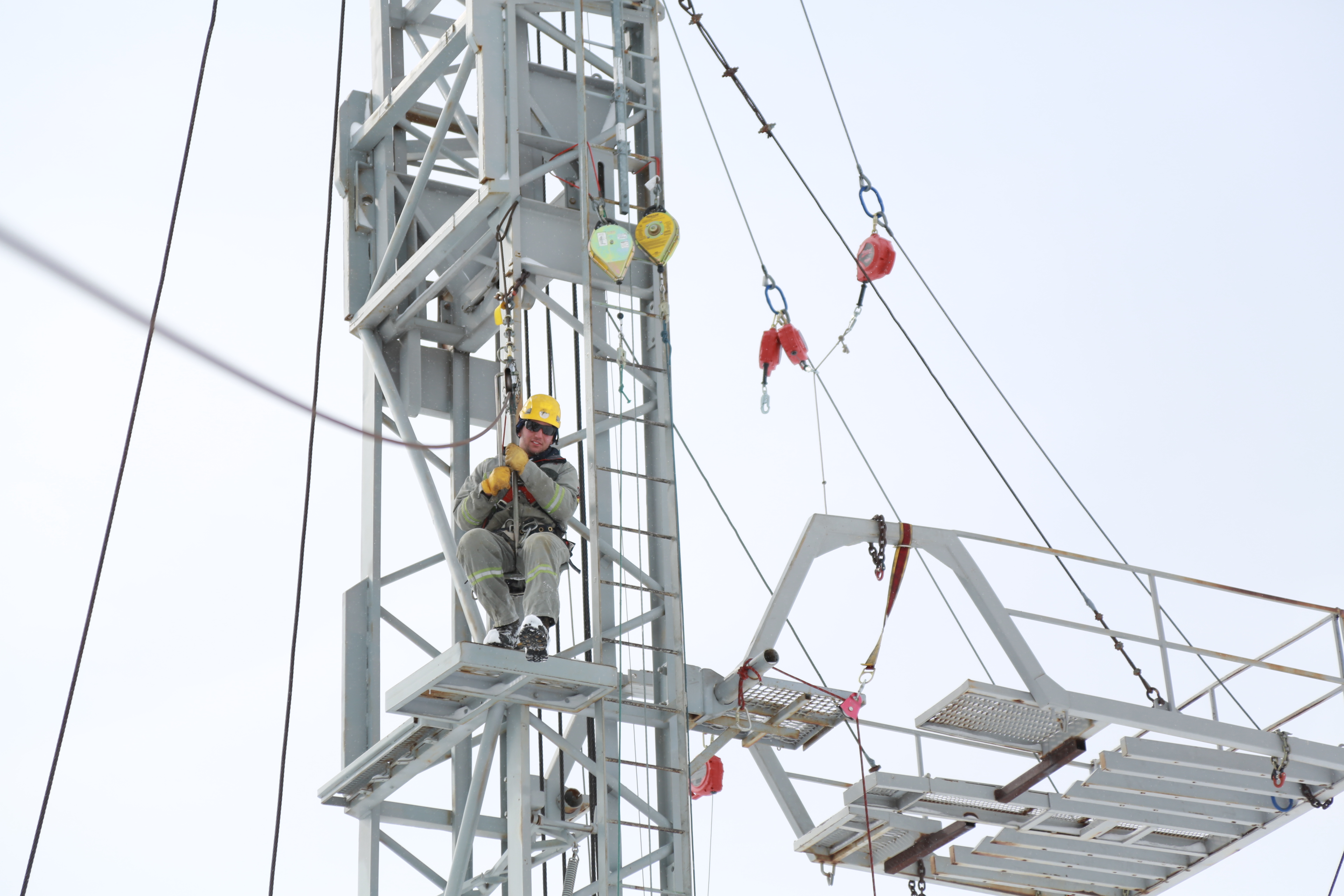 If you work in construction, you know that the work site is loaded with hazards. Dangerous environments like slippery rocks or unstable ground—pipes sticking out of the ground or junk lying around from lazy or untrained employees.
Alberta trade magazines will tell you stories and facts about construction fatalities, and let's just say, it's not something you read before bed. (If you're up for it, here's a story of a construction work site fall from August 26, 2015)
Today's safety topic is preventing falls from elevated work platforms. Anything you can stand on that is above the ground is an elevated platform, but we're talking about scaffolding, radio towers, the various types of lifts (ex, boom and scissor), and rooftops.
It is so important to get proper elevated platform training that it's actually required by employers. They need to have of their employees trained in how to recognize fall hazards and prevent falls. In fact, OH&S requires that fall protection equipment is provided when workers are at heights of 3 metres or more and around dangerous equipment regardless of height.
There's good reasoning behind the requirement: Recent Alberta stats say that over 18% of workplace fatalities are caused by falls! Almost half of these deadly falls happened where fall protection measures should have been taken but weren't.
There are some basic safety requirements that are so straightforward and easy to remember: This might save your life some day, which is crucial because no one wants their next visit home to be in a body bag.
Stand on a firm, level surface. No balancing on wonky bars. Leave the monkeying around for after work!
Know how much weight you can load onto a machine, platform, or other surface, and don't go over it. Load too much and it could tip and fall, taking you with it!
Use equipment properly. If you don't know how, ask. There's no shame in asking how to do things properly.
Don't move a lift (or other equipment) that workers are on unless they are prepared and wearing proper protection equipment.
More information and tips are provided in our Edmonton and Devon based Fall Protection and OSSA Elevated Work Platform training courses. We provide hands-on training with real scenarios and equipment.
If you're not in the Edmonton area, we also have online courses available for you or your employees to take from your home, office, hotel, or wherever you're staying.
Get a quote or ask for more info about these courses here. Or you can give us a call at 780-987-3465
Stay safe!
REQUEST INFO ON OUR COURSES