Posted: 1 Oct '18
Do You Meet the Required Prerequisites for the H2S Alive Training Course?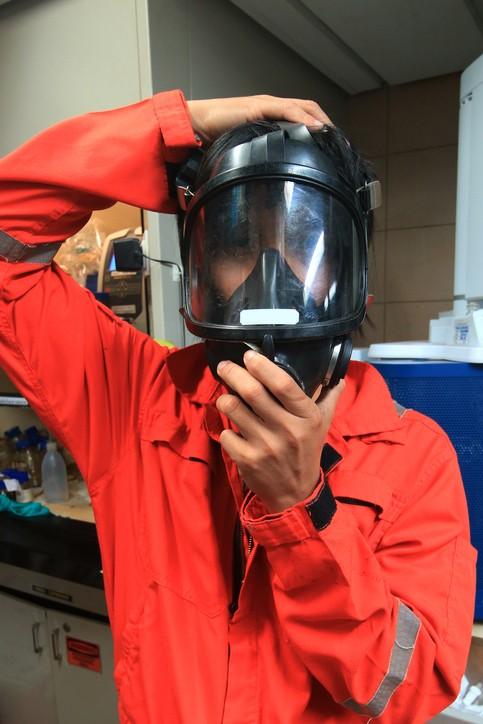 The H2S Alive training course is meant to arm industrial workers with the knowledge necessary to understand the particular properties and hazards of Hydrogen Sulfide (H2S) and skills required to respond to emergency H2S situations on worksites.
A physically demanding course, participants are required to attend at least 8 hours of training. Practical training is provided in areas such as Self-Contained Breathing Apparatus (SCBA), Supplied Air Breathing Apparatus, Gas Detection, and Rescue Techniques & Breathing. After training, an assessment test is administered and those who pass the test awarded certificates.
In Canada, the course is a required certification for permission to enter an industrial site. It is also a prerequisite for employment in industries such as oil and gas or other industries where H2S may be encountered.
What are the Prerequisites for Enrollment?
Anyone who works or intends to work in the concerned industries can enroll in an H2S Alive training course. Here are a few requirements you need to enroll:
Possess Valid Government Identification: The first requirement, as you'd expect, is identification. All trainees enrolling in the H2S Alive training course must produce a valid, government-issued identification document to be accepted. Allowed documents include a driver's license, passport, or birth certificate. These documents help trainers validate participants' citizenship and age.
A Valid Medical Certificate: Depending on your industry, you'll need a valid offshore, seafarer, diver, or pilot's medical certificate. In the absence of such documents, an in-house Fitness Certification Form must be completed by the family physician. Without exception, persons without a current medical certificate will be denied entry into the program and the concerned individual or company charged a cancellation fee.
Proper Clothing for the Training: Trainees must also bring proper clothing to be allowed entry into the program. Clothing requirements differ depending on the specific H2S Alive Training Course. For industrial courses, you need CSA approved work boots, coveralls, and suitable clothing for rigorous working indoors/outdoors.
Payment: Companies with no established credit history with the trainer are required to pay the full course fees in advance, either through credit card or wire transfer. Meanwhile, individuals pay a $200 deposit fee upon registration and the remaining course fee, in full, on the first day of class.
Trainees must attend all classes to receive the H2S Alive training course certificate – and remember that your H2S Alive training course certificate expires after 3 years. If you're confident that you'll meet all the prerequisites listed above, take the next step and contact us to enroll in the H2S Alive Training Course today.
REQUEST INFO ON OUR COURSES