Posted: 4 Jan '15
Looking for Comprehensive CPR Training? Edmonton's MI Safety Presents Individuals with Both Standard & Emergency First Aid Course Options
Whether you are working with children, the elderly, or in hazardous environments first aid training is an essential skill that many employers look for. Moreover, first aid certifications expire every 3 years and without re-certification you may be unqualified to continue working in your sector.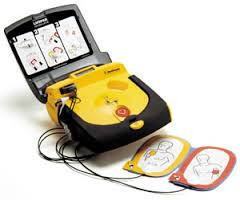 At MI Safety we try to accommodate the requirements of all of our students which is why we currently offer two versions of first aid training. Edmonton residents have the option of taking two distinctly different courses: standard first aid or emergency first aid.
The first of our 2 available courses is the 2-day standard course which covers both life threatening injuries and non-life threatening injuries that can This is why, at MI Safety, we offer individuals first aid courses on a weekly basis. Our courses are regularly offered on Mondays and Tuesdays, and in the case of a long weekend on Tuesday or Wednesday. In addition, our first aid courses are certified by the Canadian Red Cross, but we can also offer the St. John's Ambulance format for students requesting it.
progress into something more severe. The emergency course teaches students what to do when faced with life threatening injuries exclusively. By the end of either of these training courses students can expect to learn all of the necessary theoretical principles of first aid along with a hands-on portion that they must participate in.
It is important to remember that although first aid & CPR training is mandatory for employees in certain occupational settings. The majority of the time that first aid is performed is when a family member or a loved one is in trouble. Individuals can help ensure the safety of those around them by regularly re-certifying themselves through first aid courses. To learn more about first aid or CPR training, Edmonton residents can call 780 987 3465.
REQUEST INFO ON OUR COURSES