Posted: 15 Sep '15
How Confined Space Training Can Save Your Life: What we learned from the Chilean Mine Disaster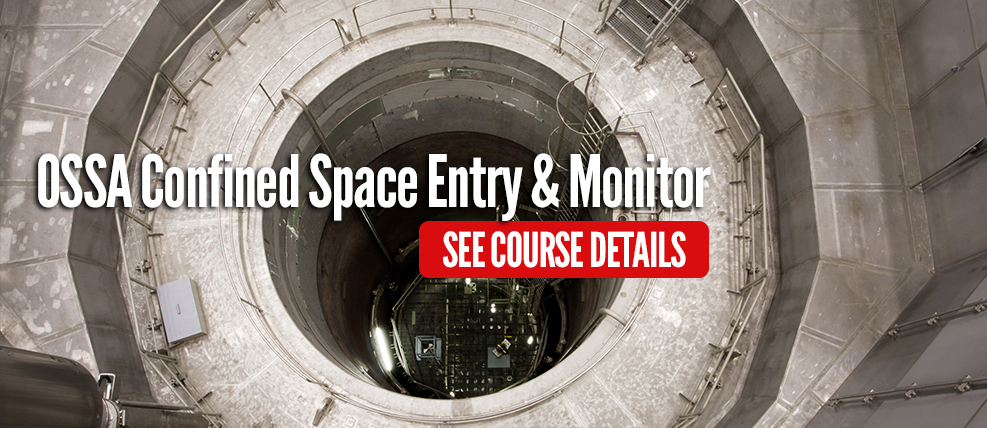 We know it can happen to soldiers who've been in battle or even to law enforcement officers in the line of fire, but for the average oil, mine, or well worker, post-traumatic stress is not a common disorder. There are certain jobs that do come with risks like injury and entrapment resulting in PTSD, and for those employees, the only thing that might save them could be confined space training.
Companies work to permit confined spaces and provide safety training in Edmonton to educate workers on proper entry and safety procedures for survival and rescue. But when a freak accident occurs trapping workers for an extended period of time, the long-term effects of such an ordeal may not be avoided.
While the threat of danger necessitates proper safety training in Edmonton (and Alberta in general with all our oil and gas and construction), nothing can truly prepare one from the living hell experienced in some extreme situations. The one thing besides training that can make a difference is unity, camaraderie, and civility. Such was the case for 33 men trapped for 69 days in a mine explosion in Chile.
Trapped in a Confined Space
Just like any other day, they entered the mine on August 5th, 2010. The miners had not received confined space training that is available to most workers here, but they were used to climbing down into the darkened, tight quarters. On this day, however, things did not go just like any other day.
The mine was more than 100 years old, and according to the NY Post, "was known for primitive working conditions and perfunctory safety practices." When an explosion occurred, miners were trapped beneath the ground amidst dust and rubble. All exits were blocked and connections to the outside world were severed.
While nothing like the confined space training we offer here in Edmonton at MI Safety, the miners were trained to head to the Refuge room that contained two days' worth of supplies for 25 men. There were 33 miners that took refuge there. As mine officials and rescue crews worked to find a way to establish contact with the men and to devise a way out of the extremely unstable site, the men were simply working on surviving.
Trapped with only minimal food and a mere 10 bottles of water, the men had to use some ingenuity to survive. Rationing was a must. But while it would be easy to let your survival instincts to kick in and think only of yourself, these men maintained their civility and worked together. Despite the extreme hunger and the overpowering stench in the small space, the men would "hold prayer meetings... play checkers using cardboard" and even engage in gallows humor to make it through the harrowing ordeal. (1)
As they awaited rescue, their bodies began to fail. They reported "trouble walking, ribs began sticking through their skin... and one man suffered temporary blindness – a common side effect of hunger." (1) They had their hopes dashed after hearing several failed attempts at rescue. Still, they hung on. Eventually a phone line and some supplies were passed down through a small hole drilled by rescuers.
For 69 days these men found the strength to make it through because they all worked together. Once an exit was created it took 24 hours to get all the men out. However, the ordeal wasn't over. As many of the men experienced instant fame, they also suffered from PTSD and received very little in compensation. If this had happened in or near Edmonton, you can be sure that the workers would be well compensated and the company would be investigated.
It is doubtful the men received much therapy to help with PTSD and the mining situation hadn't improved much either. Three years later, according to the Santiago Times (3), while there were some changes to mining codes, most were ambiguous and there was still some inaction in making changes to mining safety. Several cases in the incident were dropped.
Incidents like this one are extremely rare. Any worker facing entry into such spots should be able to count on confined space training and other safety training in Edmonton. While nothing can prepare workers for the effects of such trauma, perhaps the story of these miners can serve as a lesson to all.
If you'd like to see where they are now look here.
If you or your employees need

Confined Space Training

, or any of our other safety training courses, you can sign up for them online, give us a call, or send us a message via the

Contact Us

page.
Getlen, Larry - www.nypost.com/2014/10/11/how-the-chilean-miners-survived-for-69-days-below-the-earths-surface (1)
Blumenfield, Michael, MD -Sep 8 2010 www.psychiatrytalk.com/2010/09/psycholigical-issues-for-trapped-miners/ (2)
Staff – August 7, 2013 www.santiagotimes.cl/inaction-marks-third-anniversary-of-chilean-mine-disaster/ (3)
REQUEST INFO ON OUR COURSES