Posted: 10 Apr '18
Comparison of Horizontal Lifeline Systems Versus Guardrails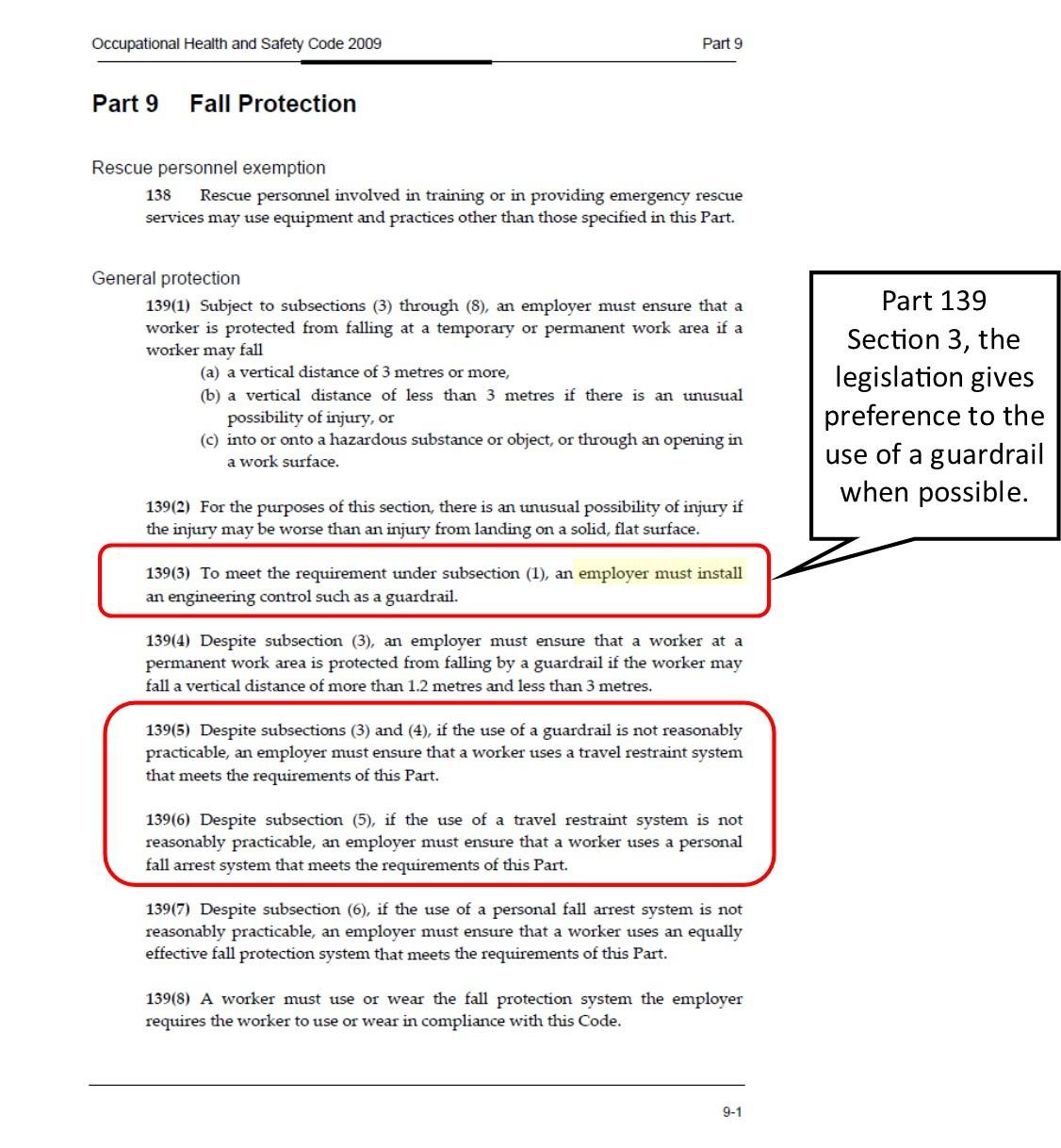 Horizontal Lifelines and Guardrails are two fall protection systems, both approved by legislation to protect workers who are working at height. This article examines the practicality of either, as well as comparing cost and legislation preference.
The Practical Perspective
First off, there are some times, when a guardrails will not work, examples are skeleton structures, piperacks, etc. In these cases you will need a HLL. Typically a HLL can work in most at height cases, however, it is not always the best choice.
To use a horizontal life line, you must first prepare a fall protection plan, don fall protection equipment, connect to the horizontal lifeline then work, while connected. Working while you are tied off, adds additional fatigue to the worker, limits movement and creates trip hazards. However, if a HLL is the only option, that is what it takes to meet legislation compliance. However, there are many applications, like roof tops, and at height working platforms, where a guardrail is possible, this is the preferred application. Workers do not need to fill out a fall protection plan, or inspect and don fall protection gear. Additionally, work tends to be quicker as they are not connecting to a tether (the fall protection system).
The Legislative Perspective
Legislation (Alberta OHS Code Part 9, Section 139) requires the employer to consider if a Guardrail is Reasonable Practicable, as a first option to protect workers at height. If this first choice is not possible, then the next option is to consider travel restraint and fall arrest. A horizontal life line system (depending on how it is used, is a travel restraint or fall arrest system.
From a Cost Perspective
It is tough to compare the cost of a guardrails versus horizontal lifelines, without getting a direct quote from a fall protection installer. There are many considerations, such as:
will stanchions need to be connected to the roof? will this cause leaks?
is the structure strong enough, or will additional reinforcing be needed? What is the cost to do this?
what is the annual inspection cost to inspect the horizontal lifeline? CSA requires that HLL systems have annual inspections.
how often will workers be on the structure? What is the cost to have them complete a fall protection plan, and inspect/don fall pro equipment?
will a rescue plan be needed?
You must also consider the cost to inspect and recertify horizontal lifeline systems. (CSA Z.259.13-16 Standard for Horizontal Lifelines). The location and site has a factor in the cost to inspect, but examples include
8 hours, inspect two hll. One 600' hll inside a power generation plant and one 800' hll outside on a piperack. (average cost $1900).
12 hours, inspect 30 horizontal life lines on a camp complex. (Average cost $2500) doesn't include travel time.
It is important to consider all factors when choosing between the various options for fall protection.
REQUEST INFO ON OUR COURSES