Posted: 8 Mar '17
Four Deadly Accidents and How to Prevent Them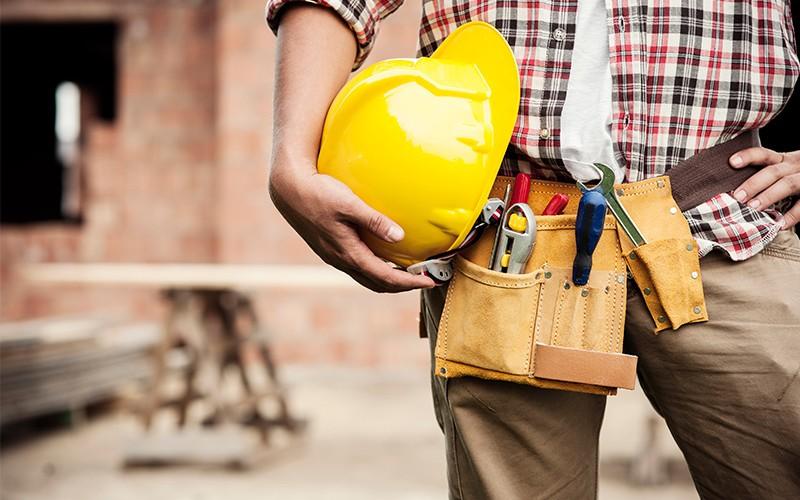 According to the Occupational Safety and Health Administration, the four leading causes of construction zone fatalities are falls, struck-by an object, caught-in/between an object, and electrocutions.
In 2012, The Association of Workers' Compensation Boards of Canada reported that 211 fatalities occurred in the construction industry with 69 in the mining/oil and gas industry. Thankfully, the AWCBC also reports that work-related injuries have declined steadily since the late 1980s and cites the improved workplace health and safety standards as the cause. To ensure that these numbers continue to drop, MI Safety has put together a list of safety training courses designed to raise employee safety awareness and help combat unsafe working conditions. Here are our safety training courses in Edmonton that can help combat "The Deadly Four."
Falls
Falling accounts for a majority of workplace fatalities; yet, they are often preventable. Preventing falls can be achieved through numerous initiatives, such as wearing and using personal fall arrest equipment, installing proper perimeter protections, covering/securing any openings in the floor where employees are walking, and using ladders and scaffolds properly. Remember, employee and employer education is the best weapon against preventable falling deaths. With that in mind, make sure to check out our AAE Safety OSSA Fall Protection Course, and our Enform Rig Work Fall Protection Safety Training Course.
Struck by an Object
To ensure that workers are not at risk, it is important that they are educated to never position themselves between moving objects, such as machinery, and fixed objects. It's also important to wear high-visibility clothing. While workers may be strapped in, all their equipment and tools may not be - this means that something as trivial as a hammer can be lethal if dropped from above. MI safety offers numerous safety courses that touch on the importance of proper safety equipment and offers the services of NCSO Onsite Safety Personnel that may be able to prevent an accident.
Caught-in/Between an Object
Perhaps the most terrifying of the four, this category includes death by being caught inside or compressed by equipment or objects. In addition, it includes being stuck or crushed inside a collapsing structure or equipment. MI Safety offers courses that focus on AAE Safety OSSA Confined Space Entry and Rescue.
Electrocutions
Preventing electrocutions starts with proper site hazard identification. This includes locating utilities and overhead power lines when operating equipment or when working with ladders or scaffolds. Workers can learn the importance of not operating electric tools unless they are grounded or double insulated. Additionally, ground-fault circuit interrupters can be implemented. MI Safety offers online safety training courses on Arc Flash Protection designed to protect workers from electrical hazards. Also, if the unthinkable should happen, MI Safety provides Emergency First Aid courses that could one day be the difference between life and death.
Since 2003, MI Safety has provided safety training courses to the Oil & Gas, Industrial, and Construction industries. We believe in providing hands-on, quality safety training in Edmonton. To learn more about our safety training courses, contact us today.
REQUEST INFO ON OUR COURSES