Posted: 1 Aug '22
Benefits that Only Come with On-site Safety Training Courses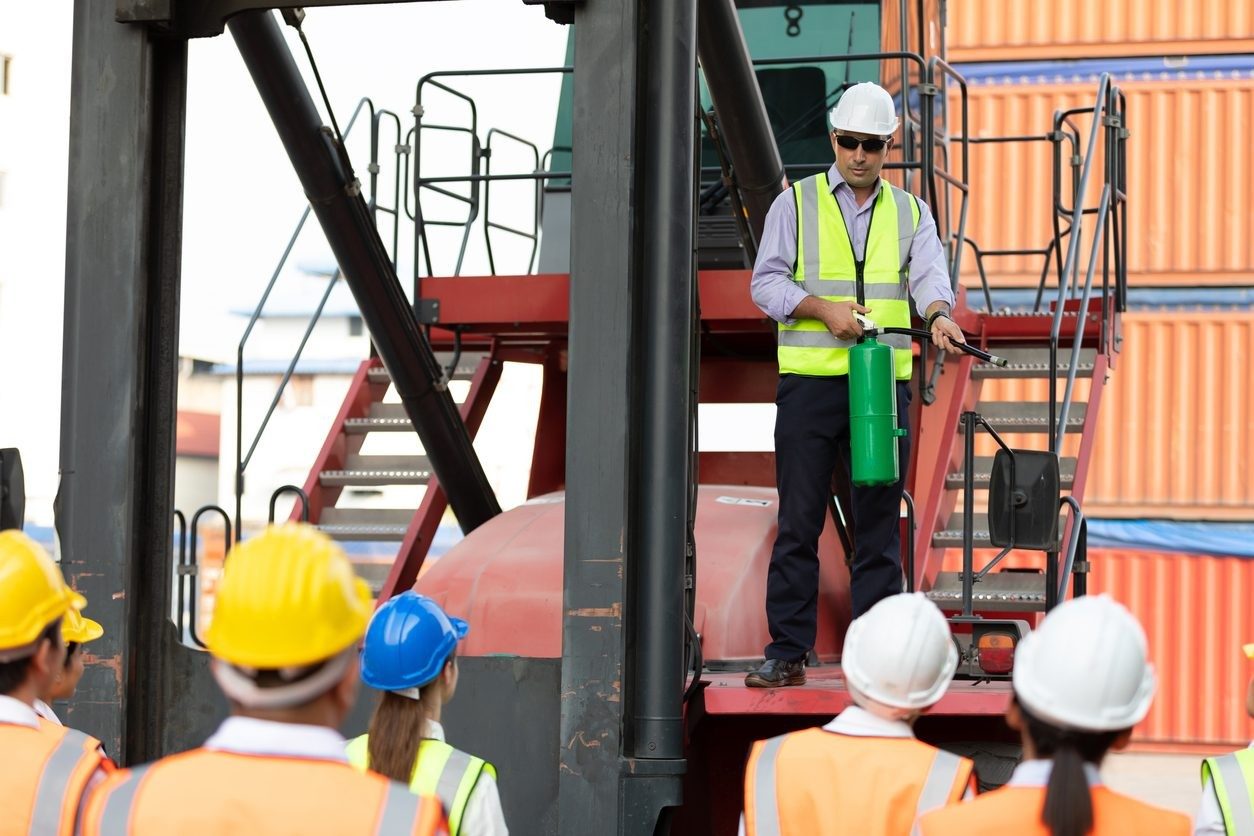 It is important that you look for alternatives to train your employees on safety practices and enhance their productivity at the workplace. While many external safety trainers usually introduce new skills and knowledge to your organization, onsite safety training courses have proven to have more unique benefits.
With MI Safety on-site safety training, subject matter experts can help you maximize both the efficiency of your employees' time and your company's safety performance. They share their perspectives on how you can improve your operation using occupational health and safety principles. In this guide, we have outlined the benefits that only come with on-site safety training courses. Call us today to learn more about the courses we offer.
Benefits of On-site Safety Training
Below are some of the lucrative perks that your organization and employees can benefit from on-site safety training courses:
Saves Time
For any organization, time is a valuable resource. The more time employees spend at their workplace, the more productive the company will be. You want your employees to grow in knowledge and get insights into best practices through whatever training they provide. Additionally, you will want them to be away from the office as little as possible.
You can schedule an on-site safety training during a lull in the organization's workflow or in conjunction with another internal meeting to make the most of employees' time. This way, the employees can conveniently showcase to the instructor the safety difficulties they confront daily while at the workplace.
Flexible
The focus of an on-site safety training course is on your requirements and comfort. The course design is meant to fit your needs, schedule, and comfort level.
On-site safety training courses tailor sessions to your organization's needs. As a result, learning and development experts are able to customize training schedules to suit your staff rather than regular classroom training, where defined schedules frequently collide with work hours.
Employees Stay Updated
While safety training is essential for your organization and employees, it can be useless if they keep using outdated skills and protocols. An on-site training course allows you to train personnel in compliance with the latest trends.
On-site training courses conducted by industry specialists also undoubtedly engage employees, provide them with access to new abilities, and keep them updated on the latest industry-grade safety protocols such as maintaining fall safety arrest systems.
Personalized Course Content
With on-site safety training, you can adapt each component of the training process and customize the sessions to specific corporate requirements. Additionally, on-site safety training allows you to direct employees toward focus areas for the organization during a given time or fiscal year.
Enroll In an On-site Safety Training Course Today
When it comes to reducing downtime and increasing productivity, an on-site safety training course is invaluable. There are numerous advantages to on-site safety training that you can only enjoy if you work with the top instructors. MI Safety offers more than 100 on-site safety training courses designed for different companies in different industries. Contact us to learn more about how you can get started with an on-site safety training course.
REQUEST INFO ON OUR COURSES