Posted: 3 Jan '17
The 4 Reasons Why You Should Take CPR Training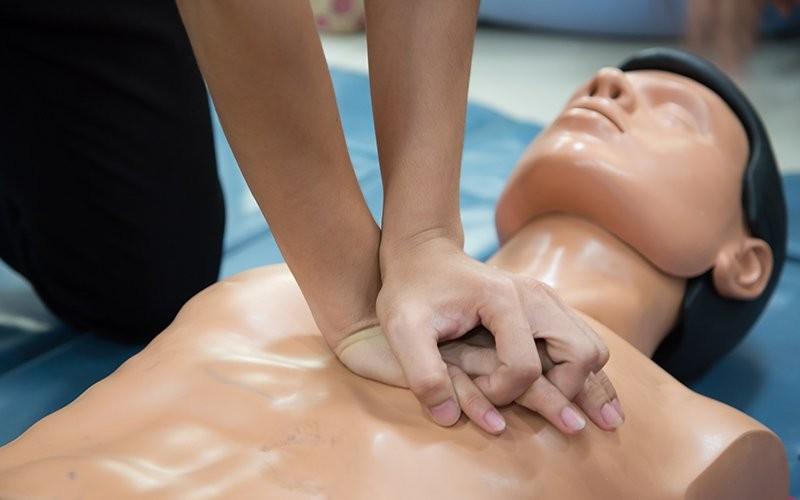 Despite Good Samaritan laws and a moral obligation to help someone who's in distress, CPR is performed in less than half of situations that occur outside of a hospital. In most of those cases, people's lives could have been saved if CPR was applied. Let's talk about four reasons why you should have CPR training in Edmonton.
CPR Training Let's You Act Fast
The unfortunate truth is that cardiac arrests happen more outside of hospitals than they do inside. They aren't limited to people who suffer from stroke or heart disease; cardiac arrests can also happen due to:
Drowning
Electrocution
Suffocation
Drug overdose or reaction
Allergic reaction
While this isn't shocking, the fact that for every minute that CPR is not performed, the person's chance of survival decreases by 10%. With CPR training, you're able to act quickly because of the skills you have learned. A person in cardiac arrest can't wait for Edmonton emergency responders to arrive, no matter how fast they are.
Most Cardiac Arrests Happen at Home
If this isn't reason enough to sign up for CPR training in Edmonton right away, maybe what we're about to say next will be. 80% of all cardiac arrests in Canada occur in the home. That's right, 8 out of every 10 people who suffer cardiac arrests aren't out on the streets or around doctors or nurses: they are right in their own homes. Odd are that CPR training will save the life of someone you love right in your own home.
No Mouth-to-Mouth is Required
Many people avoid being formally trained in CPR because they're squeamish at the thought of having to perform mouth-to-mouth. For years now, hands-only CPR has been encouraged for people who can't get past the idea of giving mouth-to-mouth to a stranger. Full CPR can help your loved ones and the hands-only method could mean the difference between life and death for a stranger.
Be Ready for What If's
More than 1.5 million Canadians suffer from some form of heart disease and over 40,000 people suffer cardiac arrests yearly. Both numbers are on the rise. Those are some pretty high numbers that suggest CPR training in Edmonton will be invaluable to you at some point in your life. Seeing someone in cardiac arrest is a very traumatic experience, but what if you were there and were unable to help? What if it was someone you care about?
At MI Safety, we offer CPR training courses in Edmonton that give you the skills you need to save someone's life, whether it's a stranger or someone you know and care about. Contact us today to learn more about our CPR training and other first aid training courses.
REQUEST INFO ON OUR COURSES